VNA Health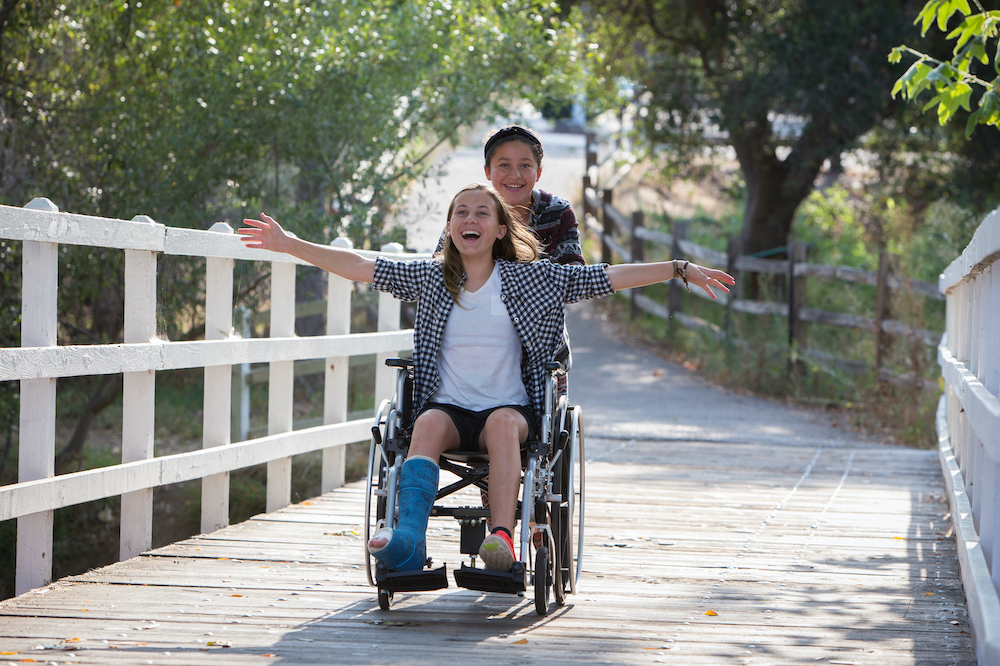 November is special for many in the home healthcare field as the month is recognized as National Home Care Month, National Hospice & Palliative Care Month, and National Family Caregiver Month. But there's an extra emphasis for Santa Barbara's Visiting Nurse Association (VNA), which celebrates its 115th anniversary of caring for the community. 
Founded as a nonprofit healthcare organization way back in 1908 when Santa Barbara's population was about 25,000 – just 17 years after Cottage Hospital opened and 13 before the dawn of Sansum Medical Clinic – VNA Health is California's third oldest such organization. For decades, VNA was one of Santa Barbara's healthcare trailblazers and safety nets, building new programs to meet the needs of patients and their families between visits to the hospital and the clinics.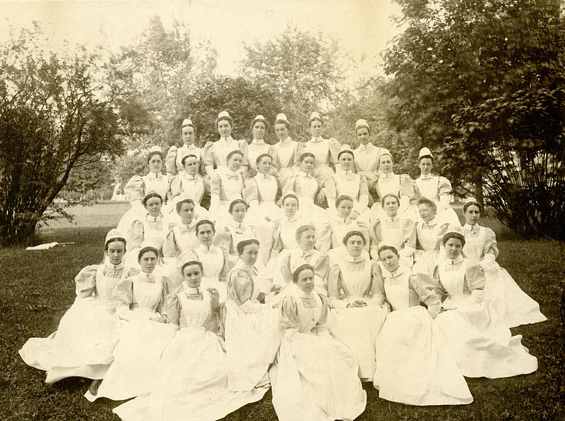 "One of the first minutes of the organization describe the founders, including Marion Watts, as women who are 'public spirited and farsighted,' who together fundraised to sustain a visiting nurse program," explained Easter Moorman, VNA's Director of Marketing & Communications. "Their intention was for the good of the community and for those who needed it because they could not go to the hospital or see doctors another way."
Back in those early years, VNA launched and operated the VNA Dispensary, the Open Air School for pre-tuberculosis children, a Dental Clinic, Well Baby Clinic, Cardiac Clinic and Posture Clinic, among others, all of which were eventually turned over to Cottage, County Health, or the Board of Education when those organizations were ready. VNA established the county's first Nursing Program in 1916, and 50 years later launched a certified Home Health Aides program with SBCC Adult Education.
"When VNA saw a need, VNA met the need," Moorman said. "As the community grew, and the other medical groups and social services organizations were founded and grew to where they had the ability to take it over, VNA passed them along where it made sense."
Nowadays, VNA continues its decades-long service as a leading nonprofit provider of comprehensive in-home healthcare, helping patients and their families at any age or stage live well at home – wherever they reside. Its expert healthcare team works closely with clients and their physicians to coordinate services and develop a plan of home care specific to the individual needs, including managing a chronic disease, transitioning from hospital to home, recovering from an injury or surgery, or facing the end of life.
VNA's Home Health Care services include skilled nursing, physical therapy, occupational therapy, and speech therapy. Palliative Care includes relief from pain and the symptoms and stress of a serious illness. Its Hospice Care serves clients with At-Home Hospice, In-patient Hospice at Serenity House, or Respite Care, while VNA's Bereavement Care covers anticipatory grief, coping with loss and support groups.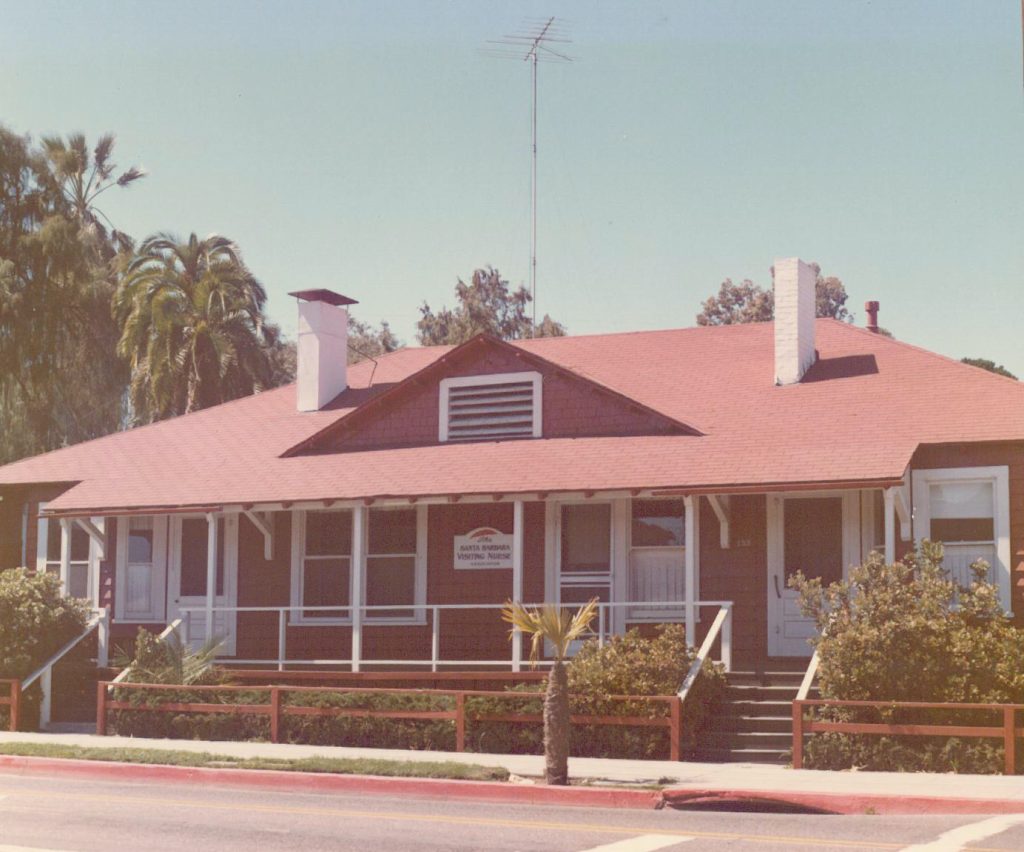 "Our front door is the patient's front door," Moorman said. "We're not a hospital building, we're not a clinic building, we're not a doctor's office. We take care of our patients in their home, wherever that is. Such as during emergencies like the Thomas Fire and debris flows, we went to hotels and the Red Cross shelter to see our patients."
But there is one aspect of VNA's services that maintains an on-site facility for direct patient contact. That would be the Loan Closet, which provides free short-term loans of basic medical equipment that's available to anyone in the community in need, whether or not there's any other connection to VNA.
When it first opened, the closet merely provided bed linens, night clothes, rubber rings, and other nursing appliances for patients' use during their illness, brought by the visiting nurses to their clients. But in the late 1940s, Thomas M. Storke, then publisher and editor of the Santa Barbara News-Press, discovered first-hand what it took to rent a wheelchair and other durable medical equipment, and questioned how the average family could afford such an expense. Through his efforts, the Loan Closet was able to be stocked with crutches, braces, wheelchairs, walkers, commode chairs, bed trays, and other hospital equipment, needed for limited use by patients.
"It's such a simple thing but it really helps patients recover safely in their own homes," Moorman said. "Mr. Storke was wealthy but even he was sticker shocked by how much equipment costs. He could only imagine that others in the community who need help might actually forgo getting a wheelchair or crutches because they couldn't afford it."
By 2017, the Loan Closet had grown to provide temporary medical equipment to more than 4,000 people annually, and moved from a small separate facility on East Canon Perdido to VNA Health's Olive Court campus capable of handling, storing, sanitizing, and processing more loans of equipment than ever. Advancements in technology have also helped the Loan Closet offer improved customer service where potential clients can fill out the Equipment Loan Form online before coming into the office, allowing staff to serve more patrons and access data efficiently during equipment return.
But while the VNA Health Loan Closet continues to be the only local community resource in the county that offers free, well-maintained, durable medical equipment for short-term use, the need continues to grow. But it's also the one VNA service where both philanthropists and less financially-favored folks can have a great impact, as both monetary and equipment donations are immediately employed.
"You don't have to buy something new for us," Moorman said. "When you no longer need medical equipment you already have, please consider donating it to the Loan Closet, and let others know about us so we can support the next family in need in our community – now and for the next 115 years to come."
VNA Health
https://vna.health/ways-to-give
foundation@vna.health
(805) 690-6290
Donate now!
www.vna.health
(805) 690-6218
Director of the Foundation: Lailan McGrath
Mission
Caring for our community with compassion and integrity.
Begin to Build a Relationship
We know you care about where your money goes and how it is used. Connect with this organization's leadership in order to begin to build this important relationship. Your email will be sent directly to this organization's director of development and/or Executive Director.
The memories of Serenity House are not sad ones, they're really wonderful, sweet, and treasured. I think once going there … it was like the perfect place for us. When we were at Serenity House, I asked Kevin, 'Could we have done anything differently?' He just wrote, 'No regrets.' We were able to have closure …so that's pretty special.
For the Good of the Community There Will be a Loan Closet
Founded in 1908, "for the good of the community and out of compassion for the less fortunate," the VNA Health founders planned that "there will be a Loan Closet" to provide bed linens, night clothes, and other nursing supplies. In 1948, Thomas M. Storke, then editor and publisher of the Santa Barbara News-Press, helped expand the Loan Closet to provide short-term loans of durable medical equipment.
Today, the VNA Health Loan Closet is the only community resource in Santa Barbara County offering free loans of basic medical equipment, such as wheelchairs, crutches, knee scooters, walkers, and shower seats to community residents.
The VNA Health Loan Closet serves more than 4,000 clients each year and is completely supported through private donations and contributions. VNA Health depends on its friends, family, and neighbors. Please join us today by making a donation to continue the Loan Closet legacy and to ensure it is available to support every generation of the next family in need.
Key Supporters
Board of Directors
Mark Mattingly, Chair
Ken Kraus, Vice Chair
Karen Handy, Secretary
Kieran Shah, CHPCA, President & CEO
Michael Bordofsky, MD
Laura Canfield, DNP, RN, CNS,
CNRN, SCRN
Alex W. Craigie, Esq.
Eusebio Cordova, Jr.
Pamela Dillman Haskell
Paul Jaconette, MPH
Frederic C. Kass, MD
Neil Levinson, Esq.
Ben Phillips
Suzi Schomer
Christopher Thrash, MD
Directors Emeriti
Ed Brady
Stan Fishman
Herb Geary, RN
Jane Habermann
Christopher Jones, Esq.
Steve Lew
Michelle Martinich, CPA
Chris McNamara
Judy Murphy
Elna Scheinfeld
James Stovesand
Ted Thoreson, MD