Friends of VADA – Helping Students Achieve Their Highest Potential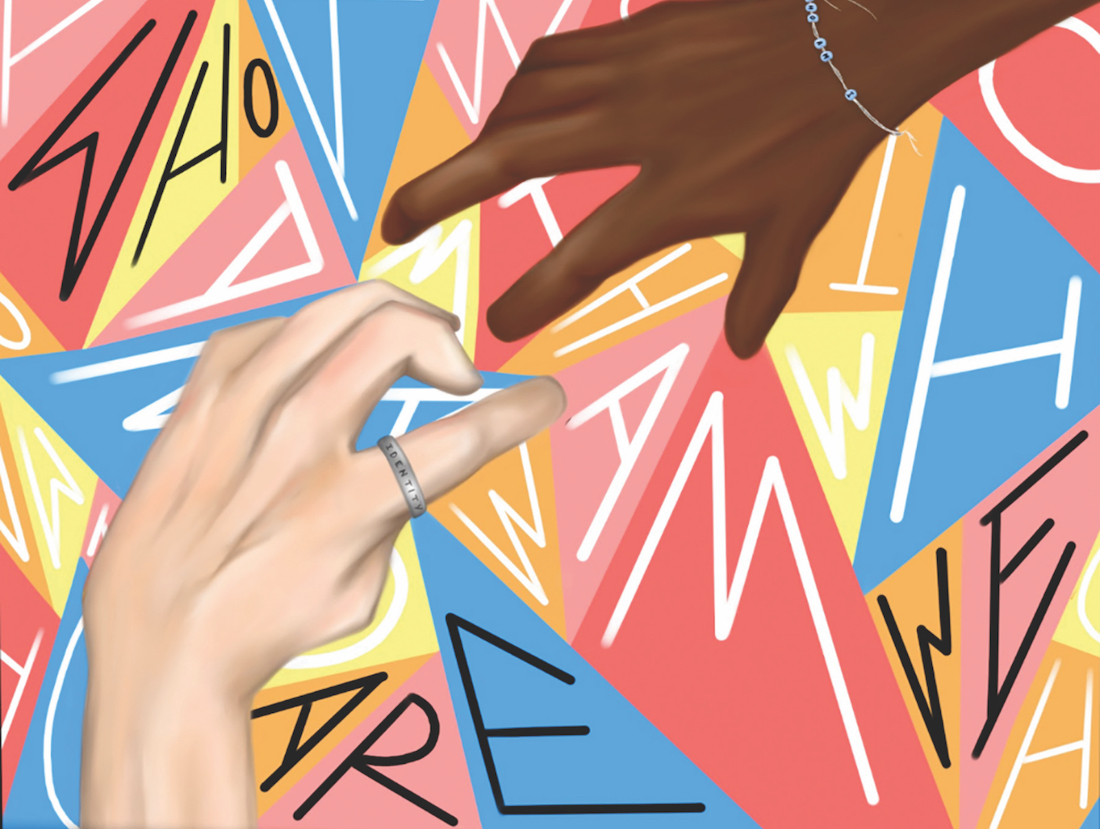 Who are we?
The Visual Arts and Design Academy (VADA) at Santa Barbara High School is a unique "school within a school" of about 225 students that has an oversized impact on the students and community. Through an immersive program that integrates rigorous academic coursework with project-based, career-focused art and design instruction in a supportive and creative environment, VADA fills a major gap in modern education.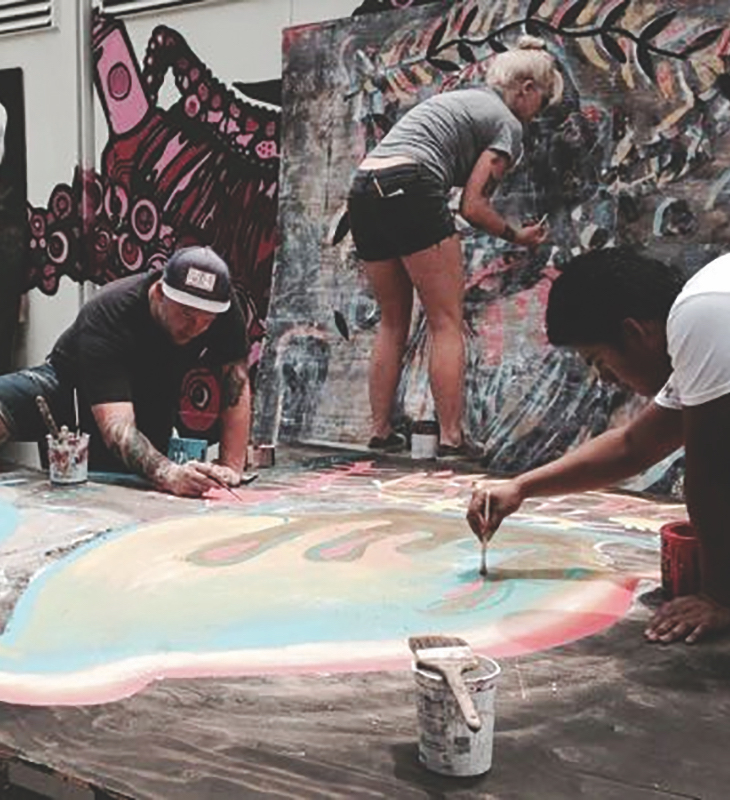 What do we offer?
VADA is an influential beacon in the educational landscape. The program enables students to achieve their highest potential and professional readiness by teaching them the most sought-after 21st century job skills: complex problem solving, critical thinking, collaboration, emotional intelligence, and cognitive flexibility.
"Our students are able to use what they've learned about creativity in any domain or field and employ creative processes they developed in classes as a template for problem solving in any area of their lives," says Daniel Barnett, VADA program director since 2007.
A symbol of equity and opportunity.
The program also addresses other values beyond academic achievement and workforce skills. With inclusivity as a foundational pillar, the program attracts students who reflect the diversity in Santa Barbara, closing educational and opportunity gaps; nearly half of the VADA students are socio-economically disadvantaged and/or have special needs. Indeed, VADA's collaborative, supportive, interactive environment attracts youth from all areas of the high school, from aspiring artists and math wizards to football players and musicians. Parents and family also are deeply involved and passionate because they witness the power of the program.
"VADA really proves the truth of the Horace Mann quote about public education as the great equalizer," says Kate Ford, the former president of the Santa Barbara Unified School District Board of Education and Peabody Charter School principal who now serves on the Friends of VADA Board. "These are public school kids who have access to the amazing opportunities offered at VADA, which provide them with both a powerful toolbox and a sense of self and community that they might not get anywhere else."
Donate now!
www.vadasbhs.org
(805) 698-1273
President of Friends of VADA: Andy Beall
Mission
The Visual Arts and Design Academy (VADA) is a small learning community at Santa Barbara High School with about 225 students in 9th, 10th, 11th, and 12th grade. VADA is a unique "school-within-a-school" that integrates rigorous academic coursework with project-based, career-focused art and design instruction, in a supportive and creative environment.
Begin to Build a Relationship
We know you care about where your money goes and how it is used. Connect with this organization's leadership in order to begin to build this important relationship. Your email will be sent directly to this organization's director of development and/or Executive Director.
I support VADA because the program is devoted to fostering creativity. And creative expression – no matter the form – is the strongest vehicle we have to express a point of view, inspire, and connect with each other in ways that are central to the human experience.
We have a vision for the future generations of Santa Barbara students
For over a quarter-century, VADA has been a hallmark of excellence. But to continue sculpting the leaders of tomorrow, VADA needs to evolve. It's time to upgrade and modernize our half-century-old infrastructure. With insights from industry titans like Adobe, Deckers, and Patagonia, we have planned and now broken ground for a state-of-the-art Design Lab and Art Studio. While we've made notable progress, securing $7.25 million of our $10.75 million goal, your patronage can be the catalyst that turns this vision into a tangible legacy – a legacy that promises a brighter, more creative future for generations of Santa Barbara students.
The bottom line? Your generosity becomes the legacy that can power future generations. Please help us get there.
Key Supporters
Alan Macy
Bragg Health Foundation
Charles Schwab
Deckers Brands
Hutton Parker Foundation
Ian Smith
John Temple
Josh Blumer
Kai Tepper
Kirby Jones Family Foundation
Kyle Ashby
Manitou Fund
Manny Roldan
Margie Yahyavi
Michelle Apodaca
Nathan Vonk
Outhwaite Foundation
Pamela Temple
Rod Lathim
Ted Rhodes
The Muzzy Family
Tony & Kyra Rogers
Tuohy Foundation
Williams Corbett Foundation