Providing Food, Shelter, and Clothing for the Most Vulnerable
Until a person can eat, sleep, and have a roof over one's head, their mental and physical energy is consumed not by forward motion, but by the daily rigors of brute survival, the pursuit of these basic needs. It's a fact that the compromised individual lacks the inner strength to achieve a gratifying and productive life as long as mere subsistence is still goal number one. This is what The Santa Barbara Region of Catholic Charities of Los Angeles Inc. is engaged in – a mission as simple and broad as basic human need itself. 
"Our mission is to relieve hunger and homelessness in Santa Barbara County," says Brian Clark – Catholic Charities' Santa Barbara (CC Santa Barbara) Client Services Regional Coordinator. "I usually think about it in terms of the hierarchy of needs. Food, shelter, and clothing are really at the base, and we do whatever we can to cover those things. The food pantry is a big part of what we do. Here on Haley Street we see between four and five hundred people a week."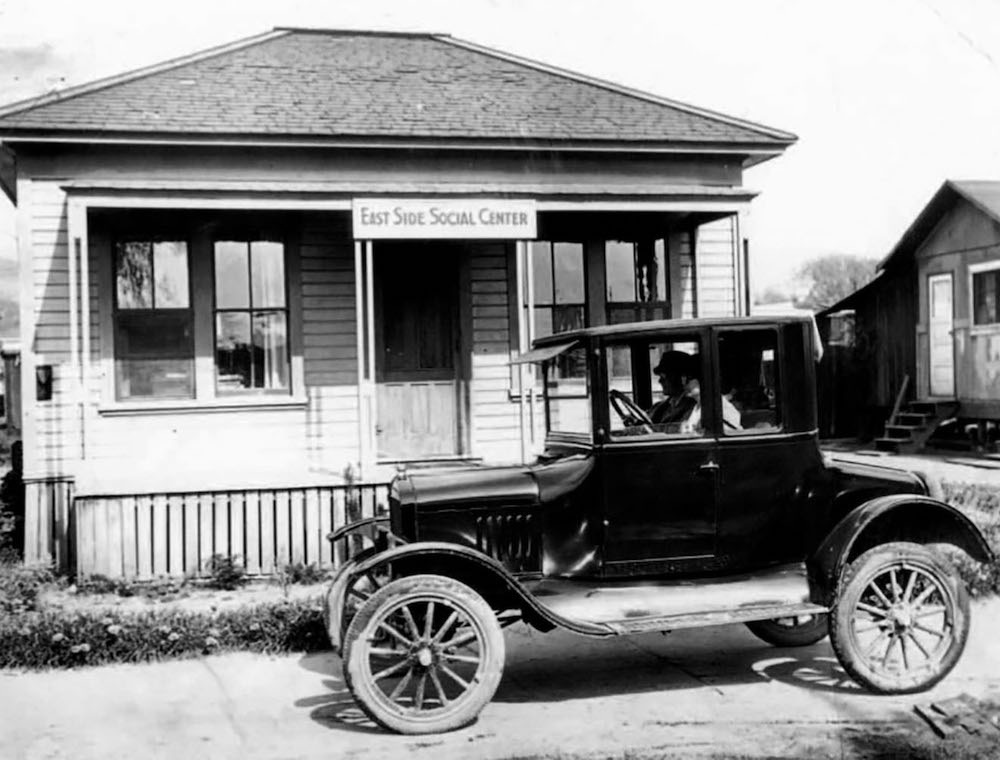 Begun in 1908 as the mercy-based Ladies Aid Society, Catholic Charities of Santa Barbara today offers a bevy of services to those in need. With the help and contributions of local participating grocery stores, they are able to operate three food pantries: in Santa Barbara, Lompoc, and Santa Maria. Food, shelter, and clothing remain top priorities.
"Our shelter services can include rental assistance," Clark says. "When clothing is needed, we provide Thrifty Shopper vouchers for our thrift store, where people can get clothes and also household items." Revenue from sales of donated merchandise helps support the CC Santa Barbara's programs and services. Case management is provided to every prospective client and, where necessary, a bilingual Client Resource Coordinator assures that the client's needs are understood. CC Santa Barbara also makes appropriate referrals to other service providers as needed.
The mission is unrelenting. At last count, 44,000 people in Santa Barbara County partake of CC Santa Barbara's life-sustaining services. To be clear, one need not be Catholic to receive services. Brian Clark doubles down on the occasional misconception. "We don't force anything on anyone – except treating each other decently."
Clark and his colleague Yolanda Vasquez – CC Santa Barbara's Regional Director – have been working together at Catholic Charities of Santa Barbara for some 20 years. It is a place whose ecosystem meets heartache and desperation head-on with humanity, hope, and the hard-won tools of personal renewal. Clark feels fortunate to experience these often exalting transitional stories from the inside. "The people who support us," Clark says, "should know that they are supporting a community – because it's not just staff but many clients engage with each other and offer connection that folks wouldn't otherwise have."
That support comes from much-needed individual donations, as Vasquez frankly explains. "We hugely, hugely rely on private donations and foundations. Our advisory board has also been an amazing source of funding for us, and they help with our annual fundraiser, which we hold on the first Saturday every December. It's called the Mistletoe Gala."
As Clark says, there are little miracles that happen at CC Santa Barbara every day. And with your help, Catholic Charities Santa Barbara aims to keep making those miracles happen.
Donate now!
www.catholiccharitiesla.org
(805) 965-7045 ext. 105
Regional Director: Yolanda Vasquez
Mission
Catholic Charities is committed to manifesting Christ's spirit by collaborating with diverse communities, providing services to the poor and vulnerable, promoting human dignity, and advocating for social justice.
Begin to Build a Relationship
We know you care about where your money goes and how it is used. Connect with this organization's leadership in order to begin to build this important relationship. Your email will be sent directly to this organization's director of development and/or Executive Director.
Even though we come from different walks of life, we come together to help in time of need.
Food Insecurity in Santa Barbara County
Santa Barbara County is in the top one percent of agriculture-producing counties in America, but even though that statistic rings true, nearly 45,000 people (10% of the Santa Barbara County population) in the county are food insecure.