Serving Patients in Our Community for Over 100 Years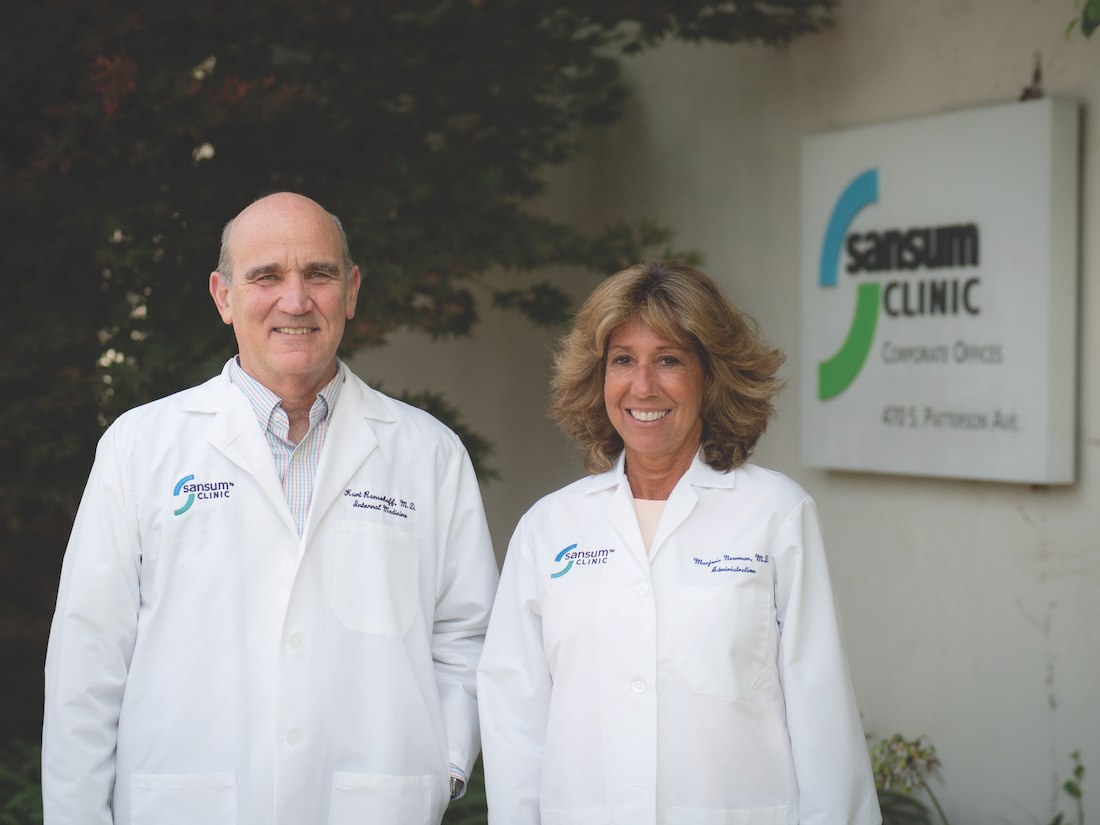 Sansum Clinic is the largest independent nonprofit outpatient provider of healthcare between Los Angeles and the San Francisco Bay Area. Our integrated team of 306 doctors and other highly trained medical professionals in 38 specialties collaborate to deliver coordinated healthcare for our 124,338 individual patients at 605,806 visits per year. Our team is supported by 1,215 staff members across our 23 locations from Carpinteria to the Santa Ynez Valley. Our leadership, providers, and staff have played an important role in local public health efforts for 102 years.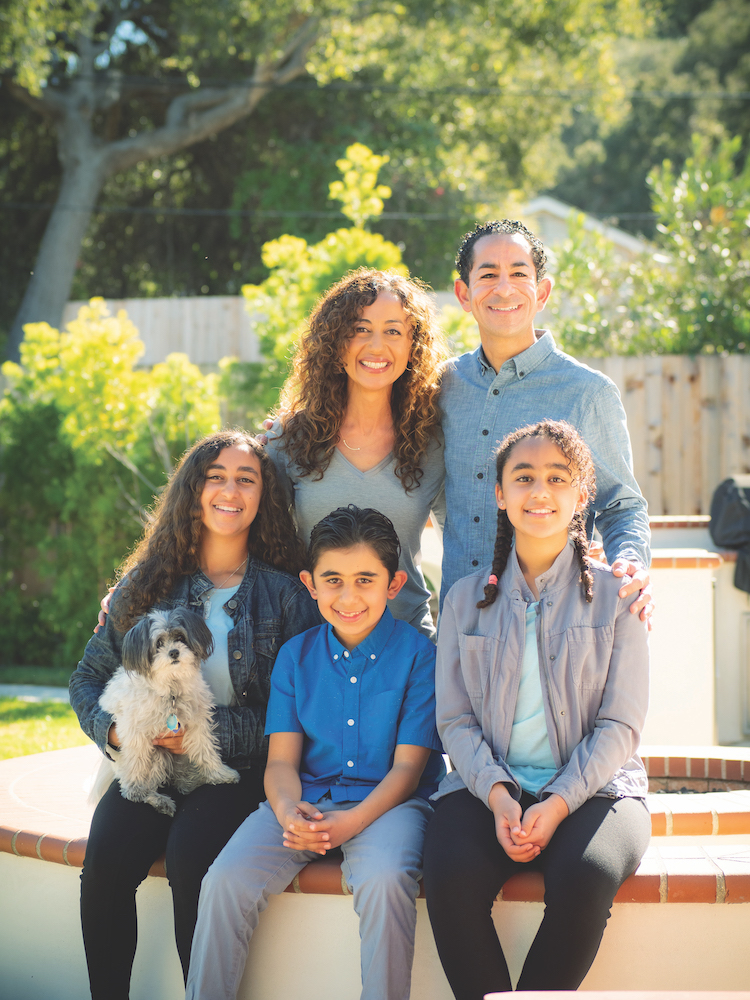 In our commitment to provide good health for everyone we are committed to expanding access to quality healthcare in Santa Barbara:
•As the leading provider of internal medicine and family medicine in Santa Barbara, our 62 primary care providers care for more than 40,000 unique patients. We are dedicated to recruiting new doctors and advanced practice providers to meet the ever-increasing demand for primary care providers, as well as numerous medical specialties for which there is a shortage in our community. 
•Foothill Surgery Center at Sansum Clinic offers high-quality outpatient surgical care as an affordable and convenient alternative to inpatient hospital procedures. We have expanded the Foothill Surgery Center by 50 percent to better meet the growing demand for outpatient surgery in our community. 
•Ridley-Tree Cancer Center at Sansum Clinic provides the latest technology and treatments, and a multidisciplinary care team including 18 physicians and 5 advanced practice providers, specialized in numerous areas: medical oncology, hematology, radiation oncology, surgical oncology, nuclear medicine, clinical trials and research, genetic counseling, patient navigation, oncology nutrition, social work, and wellness programs. In partnership with the Cancer Foundation of Santa Barbara, our fundraising partner, we aim to keep the Central Coast at the forefront of modern cancer care through the recruitment, development, and education of highly trained medical staff; timely acquisition of new medical equipment; active participation in clinical research; integration of oncology services; and continual introduction of promising new methods
of treatment. 
•Our Urgent Care team includes 18 board-certified doctors, 7 advanced practice providers, and a compassionate staff with expertise in emergency, internal, family, and sports medicine. We offer advanced imaging, infusion therapy, as well as an onsite lab and pharmacy. We are enhancing services at this site by launching same-day appointments on weekends. 
•We partner with the Santa Barbara Neighborhood Clinics (SBNC) to provide their uninsured patients with diagnostic services free of charge. Since 2010, Sansum Clinic has provided 7,422 SBNC patients with 10,937 services worth more than $3.8 million. Since reinstating our free colonoscopy screening program in 2019, Sansum Clinic, in partnership with the Cancer Foundation of Santa Barbara, has screened over 100 SBNC patients.
•We partner with SEE International's Santa Barbara Vision Care Program to provide eye care services to their patients who have no health and/or vision insurance. Since the start of the partnership in 2019, the Clinic's ophthalmology physicians and medical staff have provided more than 800 different services. 
•Sansum Clinic has a Charity Care Program for our own patients who need financial assistance. Last year we provided $376,042 of charity care services to 762 of our patients. 
Looking ahead, we have a number of new projects underway for which we could use your support to help position us for continued success in the future:
•We provide mammography services to more than 70,000 patients each year. In 2024 we will open the new Connie Frank Breast Imaging Center to enhance the experience of the tens of thousands of women who have come to rely on us for important screenings each year. 
•We have been serving patients in north Santa Barbara County for decades. We recently purchased land in order to expand our presence in Solvang by building a new facility to provide greater access to high quality care, close to home, for residents of the Santa Ynez Valley and surrounding areas. 
•Technology and equipment are always evolving, which means our need for equipment like CT and MRI scanners, endoscopes, and ultrasound machines are constant. 
We are extremely proud of what Sansum Clinic has accomplished on our own over the last 102 years and we are excited about the opportunities in the future. 
Your gift of support will ensure that we are on the strongest financial footing possible and that we are able to continue to invest in the highest quality healthcare, which our patients have come to expect from us. All gifts of support donated in this community remain in this community.
Donate now!
www.sansumclinic.org
(805) 681-7726
Director of Philanthropy: Dru A. Hartley
Mission
Sansum Clinic's mission is to provide an excellent healthcare experience, recognizing our first priority is the patients we serve.
Begin to Build a Relationship
We know you care about where your money goes and how it is used. Connect with this organization's leadership in order to begin to build this important relationship. Your email will be sent directly to this organization's director of development and/or Executive Director.
I joined Sansum Clinic in 2011. While many jobs offered a nominal relocation package, Sansum Clinic's Physician Housing Program stood out as an attractive and enticing option for a young family. This program showcased Sansum's commitment to supporting physicians in their transition to becoming members of the Santa Barbara community and played a major role in our family's decision to relocate to Santa Barbara and join Sansum Clinic.
Michael Shenoda, MD, FACC, FSCAI (Cardiology, Pueblo)
Key Supporters 2022
Anonymous (3)
Gloria M. Baldrick*
Susie and Riley Bechtel
Leslie and Philip Bernstein
James S. Bower Foundation
Roger Bower
Cancer Foundation of Santa Barbara
Donovan and Kathryn Chalfant
Richard and Mary Compton
Jan Dunbar and Alex Pananides
Roberta and Stan Fishman
Nicholas Michael Fusco*
Sandra J. Helps*
William H. Kearns Foundation
Julie and Jamie Kellner
Manitou Fund
Martin and Maureen McDermut
John Mithun and Mercedes
Millington/John C. Mithun
Foundation
Julie Nadel
Natalie Orfalea Foundation
and Lou Buglioli
Henry Peterson Foundation
Rusack Family Foundation
Mike and Shannon Sanders
Mary Lynn and Warren Staley
Connie Frank and
Evan Thompson
Alice Tweed Tuohy Foundation
The Wolf Family Foundation
Zegar Family Foundation