Taking Care of Those Who Take Care of Us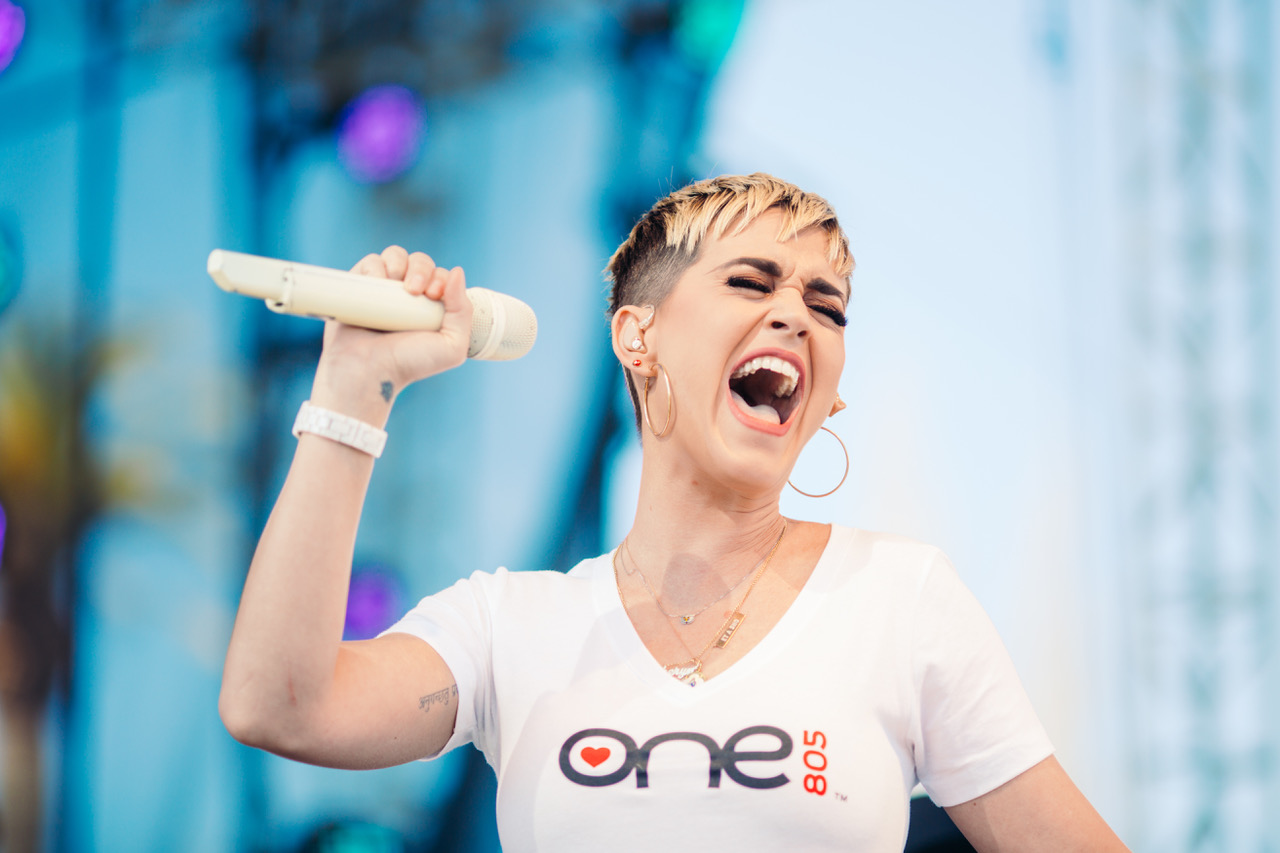 By the time the Thomas Fire turned toward Montecito in December 2017, Santa Barbara County's first responders had already spent weeks preparing for the worst. 
Eric Phillips, whose home sits at 1,060 feet above the sea, knew his family was particularly exposed. When the fire struck, he didn't need news reports because he watched from his security cameras. Firefighters scurried about as smoke poured over them.
"It looked like midnight, but it was three in the afternoon," he says. Then the cameras went out. "I figured 'that's it, the house is gone.'"
But it wasn't. Like for so many others throughout the region, incredible effort by firefighters, police, and sheriff's deputies paid off – saving homes and lives. "I was pretty blown away," Phillips says. "I thought, 'we have got to do something for these heroes.'" He and others considered a thank you barbeque.
Then, on January 9, 2018, a historic rain storm hit the scorched mountainsides causing the devastating debris flow that killed 23 of our neighbors. The weary first responders jumped into action again. 
With friends like Kirsten Cavendish & Richard Weston-Smith, John Thyne III, Ursula & Pat Nesbitt, Pat Smith and Sheila Herman, Phillips' idea of a "little barbecue" to thank the first responders snowballed. In February 2018, these friends along with an army of volunteers, and a growing list of stars including Katy Perry, Alan Parsons, David Crosby, the group Wilson Phillips, David Foster and Kenny Loggins hosted "The Kick Ash Bash" on the grounds of Nesbitts' Bella Vista Ranch.
Battle-fatigued first responders, their families, and the community's many thankful residents enjoyed a benefit concert with local celebrities, raising $2 million for charity. Supported by the likes of Yardi Systems, Inc., One805 immediately poured $1.4 million into three custom mobile command centers for the county's fire, police, and sheriff's departments to protect the community from future disasters. The safety of Santa Barbara county is central to the mission of One805.
"We quickly learned that [first responder] budgets move at a glacial pace," Weston-Smith quips. "Real life doesn't work like that. In a disaster, things are destroyed and they need up-to-date equipment and safety gear right away."
Following the success of "The Kick Ash Bash", Weston-Smith, Phillips, and Thyne launched One805, a nonprofit serving public safety agencies equitably across Santa Barbara county. The organization's only staff member is Executive Director Angela Binetti Schmidt, the wife of a first responder herself.
This low overhead and active board allows One805 to convert donations into fast action, quickly buying 45 decontamination foggers to protect the community from COVID-19, personal protective gear and other emergency equipment. The group collaborates with an advisory council made up of Department Heads from over a dozen Santa Barbara first responder agencies who decide where donations are needed most.
One805 is also intent on supporting the mental health needs of our essential workforce, whose ranks regularly are witness to terrible tragedy.
Today, One805 is a permanent 501(c)(3) public charity, raising funds for Santa Barbara county public safety initiatives and assisting all three Fire, Police, and Sheriff Departments– purchasing equipment, counseling, and taking care of those who take care of us.
Mission
One805 is a permanent 501(c)(3) corporation, raising funds for all three First Responder groups – Fire, Police, and Sheriff – purchasing equipment, counseling & taking care of those who take care of us.
Begin to Build a Relationship
We know you care about where your money goes and how it is used. Connect with this organization's leadership in order to begin to build this important relationship. Your email will be sent directly to this organization's Director of Development and/or Executive Director.
"One805 has been a valuable partner for first responders in Santa Barbara County. They are dedicated to supporting community preparedness, public safety, counseling services and financial support for un-budgeted equipment. One805 re- cently purchased sanitizing foggers to help keep us safe from COVID-19 and also provided QRET helicopter harnesses for the County Air Support Unit.
Thank you for making a difference here in our local community."
Social Solidarity
Through local natural disasters and COVID-19, the team at One805 has recognized the power of Santa Barbara's "social solidarity" – the interdependence between individuals in a society – to survive a crisis together.
Despite the glamour of One805's first benefit concert, the charity is dedicated to including ALL county residents in equitable safety initiatives. Future benefit concerts titled "One805 Live!" will further the tradition of live music to raise funds for public safety emergencies.
"One805's mission is to support the public safety needs of our community in an efficient, equitable fashion," says Executive Director Angela Binetti Schmidt. "We are not another black-tie charity. We are stronger as ONE and are asking everyone to join. Our $25 members are just as appreciated and important as our honorary board $10,000 members." Honorary board members meet with public safety Department Heads to collaborate on donation expenditures.
Together we are One805. Visit One805.org to learn more, become a member and donate.
One 805 Executive Board
Richard Weston-Smith, President/Co-Founder
Eric G. Phillips, Chief Executive Officer/Co-Founder
John J. Thyne III, Chief Financial Officer/Co-Founder
Advisory Council
Chief Laurie Luhnow, Santa Barbara Police Department |
Sheriff Bill Brown, Santa Barbara County Sheriff Department
Fire Chief Eric Nickel, Santa Barbara City Fire Department
Fire Chief Mark Hartwig, Santa Barbara City Fire Department
Fire Chief Kevin Taylor, Montecito Fire Department
Fire Chief Gregory Fish, Summerland/Carpinteria Fire Department
Chief Phil Hansen, Santa Maria Police Department
Chief Joseph Mariani, Lompoc Police Department
Chief Michael Cash, Guadalupe Police & Fire Department
Fire Chief Leonard Champion, Santa Barbara Fire Department
Fire Chief Jerry Kuras, Santa Maria Fire Department