Mental Health Awareness Doesn't End in May for the Mental Wellness Center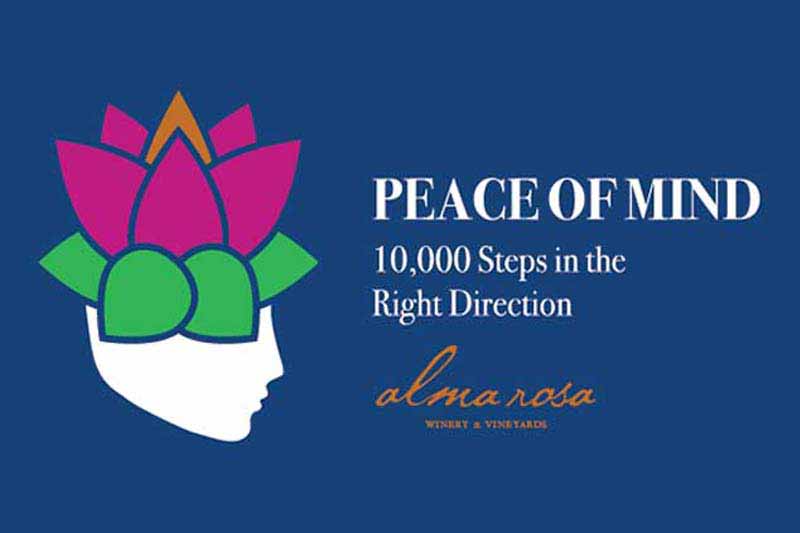 Throughout the pandemic, many people who had never experienced mental health challenges found themselves struggling for the first time. If you found that the pandemic impacted your mental health, you are not alone.
In November 2020, the CDC reported that 44% of us were experiencing either depression or anxiety. And of the almost half a million individuals that took a mental health screening at mhascreening.org, 79% showed symptoms of moderate to severe anxiety.
This past year has challenged us all, testing our strength and resiliency. Hope is on the horizon.
During the month of May, the Mental Wellness Center and the rest of the country came together and focused on raising awareness of the importance of mental health.
THANK YOU for celebrating Mental Health Awareness Month with us. And remember – mental health awareness doesn't stop in May, and should be recognized and prioritized every day because right now, mental health has never been more important.
As the Mental Wellness looks to the future, we have hope. Join the Mental Wellness Center this summer, along with our wonderful community partners, as we raise awareness of mental health in our community.
Save the Date for the 2nd Annual Peace of Mind Fundraiser with Alma Rosa Winery on Saturday, July 24, 2021 at Alma Rosa's 628-acre estate, located north of Santa Barbara near Buellton. This fundraiser helped the Mental Wellness Center raise more than $70,000 last year and we are so thankful to Alma Rosa Winery for their continued support of our organization. Registration opens soon, visit mentalwellnesscenter.org/peaceofmind to learn more!
And, in celebration of Mental Health Awareness Month, 10% of all proceeds from Alma Rosa's May sales will directly benefit the Mental Wellness Center. Shop online today and support our organization!
Youth Mental Health First Aid (YMHFA) is a comprehensive, online training that teaches educators, family members, and caregivers (18+ years old) how to approach, assess, and assist a young person with a mental health challenge or substance use concern.
YMHFA is offered monthly throughout Santa Barbara County and is available in both English and Spanish. The classes are provided by Family Service Agency, Mental Wellness Center, and the Youthwell Coalition. Free online trainings will be offered from 9AM-2PM on the following dates: June 3, June 15, July 8, July 20, August 10, and August 19. To learn more and register, please visit: bethedifferencesb.org.
Healthy People Healthy Trails Supports Mental Wellness in our Community
We all know that going out for a walk is good for our physical health, but it doesn't stop there. Research shows that getting outside in nature has many mental health benefits as well. Walking has been proven effective in reducing anxiety and depression, and there is further evidence that walking in nature improves those results even further. That's because different parts of our brain activate in nature. Our mind calms, leading to physical changes including a reduction in heart rate and blood pressure. But don't think you have to hike a mountain to feel the results. Spending time outside at a park or any green space can have the same effect. Even if it's only for a few minutes during a lunch break, getting out in nature can positively impact your mental health.
Healthy People Healthy Trails (HPHT) is an innovative program designed to strengthen the connection between the use of local public parks and trails and individual healthcare. The program is supported by a dynamic group of community partners including local doctors and health care providers, trail advocates and stewards, land managers, and the National Park Service. The Mental Wellness Center is proud to support Healthy People, Healthy Trails! Healthy People Healthy Trails offers a set of maps with easy local walking routes. Browse the website and choose a trail that is right for you. We hope you find the maps useful and the trails enjoyable!
Being in nature is good for the body and mind. Join the Spring Healthy People Healthy Trails Challenge and sign-up and pledge to be active outdoors. Each time you submit your outdoor activity you are entered into a drawing for the chance to win monthly prizes. Visit www.healthypeoplehealthytrails.org and join the Spring Challenge today!
And please remember, you are not alone; the Mental Wellness Center is always here for you. If you or someone you know is in need of mental health resources and support, please connect with us today at: www.mentalwellnesscenter.org or by giving us a call at 805-884-8440.
Donate now!
Mission
The mission of the Mental Wellness Center is to advance mental wellness in Santa Barbara.
Since 1947, the Mental Wellness Center has been building hope for individuals and families, providing support in recovery and raising awareness of mental health within the Santa Barbara community.
Begin to Build a Relationship
We know you care about where your money goes and how it is used. Connect with this organization's leadership in order to begin to build this important relationship. Your email will be sent directly to this organization's director of development and/or Executive Director.
The Mental Wellness Center plays such an important role in our community by providing resources that truly support some of our most vulnerable community members. Throughout my career as an affordable-housing and social-service provider, I've witnessed the impacts of this issue first-hand; not only on individuals that struggle with mental illness and substance abuse disorders, but also at a broader community level.
"Mental illness knows no bounds. I am proud to lend my support to an organization that is leading the way in increasing education, awareness, and opportunities for supported recovery for those most impacted by these challenges.

Mental Health Matters
The vision of the Mental Wellness Center is to inspire a world where all people live their healthiest lives, and fear and misinformation of mental illness no longer exists. Please consider supporting their unwavering efforts to advance mental wellness in Santa Barbara, and consider making a tax-deductible donation online today at www.mentalwellnesscenter.org.
Board of Directors
Andrea Carnaghe
Karel de Veer
Ned Emerson
Paul Erickson
Edwin Feliciano
Ian Filippini
Eric Jackson
Darcy Keep
Ann Lippincott
Scott Lochridge
Michèle Pouget-Drum
Julie Kessler-Solomon
Alice Villarreal Redit