A Human-Centered Approach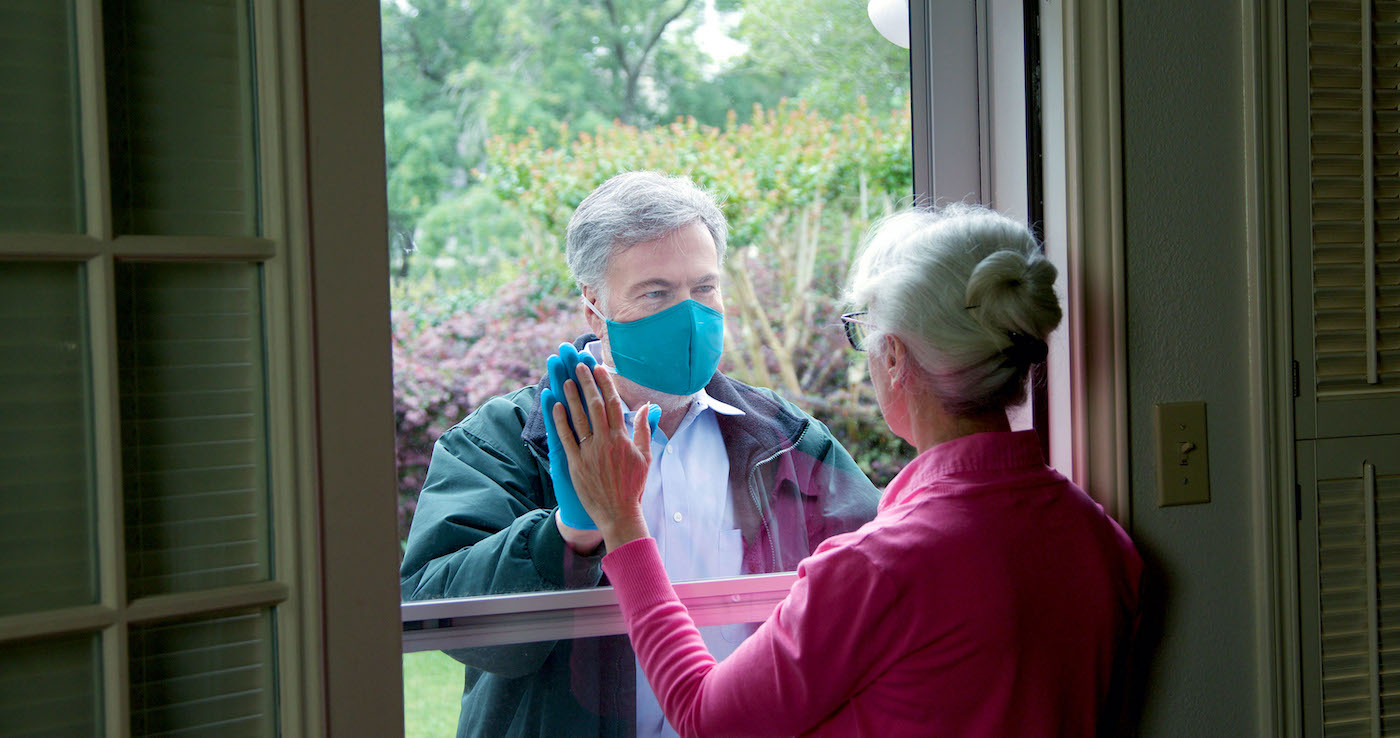 The modern hospice movement was born in 1967 in a leafy neighborhood of southeast London when a nurse named Dame Cicely Saunders founded St. Christopher's House. As a medical social worker, Saunders had encountered a patient named David Tasma, a Polish Jew dying of cancer. She became interested in the treatment of chronic pain to relieve the suffering of terminally-ill patients and their families and proposed a concept that was revolutionary at the time: death is more than just a personal medical process, it's a sacred event that impacts families and the surrounding community, not just the person dying.
Hospice of Santa Barbara (HSB), established in 1974 as the second oldest hospice program in the United States, grew out of that unique ethos. "There's no way a death impacts just the person who dies," says David Selberg, CEO, Hospice of Santa Barbara. "It has ramifications and a ripple effect throughout not only the family members, but the whole community around that person."
Nearly 50 years later, that holistic view of hospice care remains central to the organization's approach and is the inspiration for HSB's model that offers all its services completely free of charge.
In its Patient Care Services program, HSB steps in to provide all the necessary wraparound emotional and practical support for families coping with a life-threatening illness, while partnering with multiple health institutions like Cottage Health and Ridley-Tree Cancer Center, who provide the medical care.
In HSB's Bereavement Services, trained counselors provide professional support and coping tools for children, teens, and their families through its Children and Family Services program as well as confidential individual counseling and support groups for all ages for anyone grieving the death of a loved one.
In addition to its professional staff, the organization relies on 115 volunteers, many of whom have been with Hospice of Santa Barbara for decades and have sat at the bedsides of hundreds of people during their last days of life. Every year, the nonprofit serves more than 2,300 people per year as young as four and as old as 104.
"Because we are 100% supported by the community and not the government, our programs have a deeply human-centered approach that is dictated not by any prescribed policy or regulation, but by what the client needs and wants," Selberg says. "That gives our staff the freedom to help them on their difficult journey and that's the power of a compassionate relationship."
Donate now!
www.hospiceofsb.org
(805) 570-5611
Director of Strategic Advancement: Charles Caldwell
Mission
To care for anyone experiencing the impact of serious illness or grieving the death of a loved one.
Begin to Build a Relationship
We know you care about where your money goes and how it is used. Connect with this organization's leadership in order to begin to build this important relationship. Your email will be sent directly to this organization's director of development and/or Executive Director.
Hospice of Santa Barbara is that rare treasure that appears in a person's life when it is most needed, during the very darkest of times, and offers compassion and care without asking for any compensation. This heart-centered organization represents the highest ideals of humanity and is well deserving of our support.
Support for the Littles and Middles
$38,300 covers the remaining annual cost of direct services to the Littles and Middles programs.