The Fund for Santa Barbara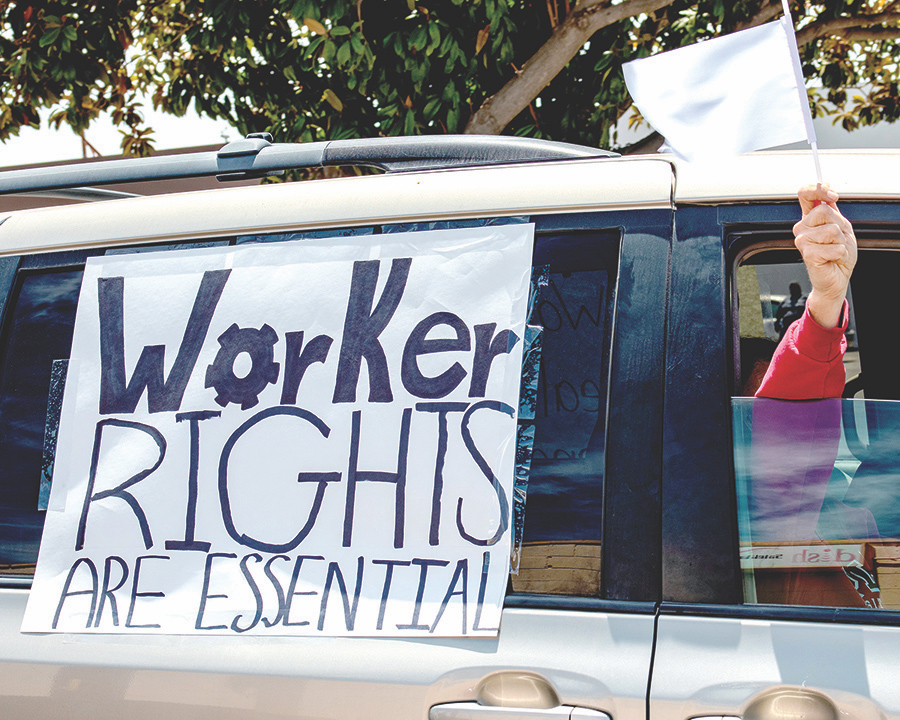 The Supreme Court ruling that reversed the half-century old landmark Roe v. Wade decision had been handed down only hours before, but The Fund for Santa Barbara was already scrambling to respond in the wake of the decision.
"It's a national issue, but there's actually so much that could be done at the local level that's really a part of what The Fund is about," said Marcos Vargas, the executive director of the 42-year-old organization, noting that an emergency meeting with the board president and senior staff members had already taken place last Friday. "The Fund is a hub for progressive activity in the region and we take that responsibility seriously to provide information as well as an analysis of what it means for our entire community, and what can be done at the local level and national level to effectively respond and strengthen the movement for women's reproductive rights."
The key word is "movement."
The Fund has always had a different focus for its grant-making, with a singular philanthropic model that allocates funds to effect social change, not the "Band-Aid" of charity. Grant dollars are determined by a committee made up of community organizers, volunteers, and activists familiar with a diverse array of social issues. The grant money is aimed at improving social conditions through helping people organize, form alliances with like-minded people and organizations, and build coalitions to change the conditions to improve access, equity, and justice.
"We are focused on building movements for change," said Vargas, who holds a PhD in urban planning from UCLA but considers himself more of a community organizer than anything else. "That's the only way to be successful in pushing back effectively on any issues, from reproductive rights to basic protections for workers, immigrant rights, equality for people of color, environmental and climate justice, and LGBTQ rights. The only way to bring about change is to bring communities together and find ways to work collaboratively."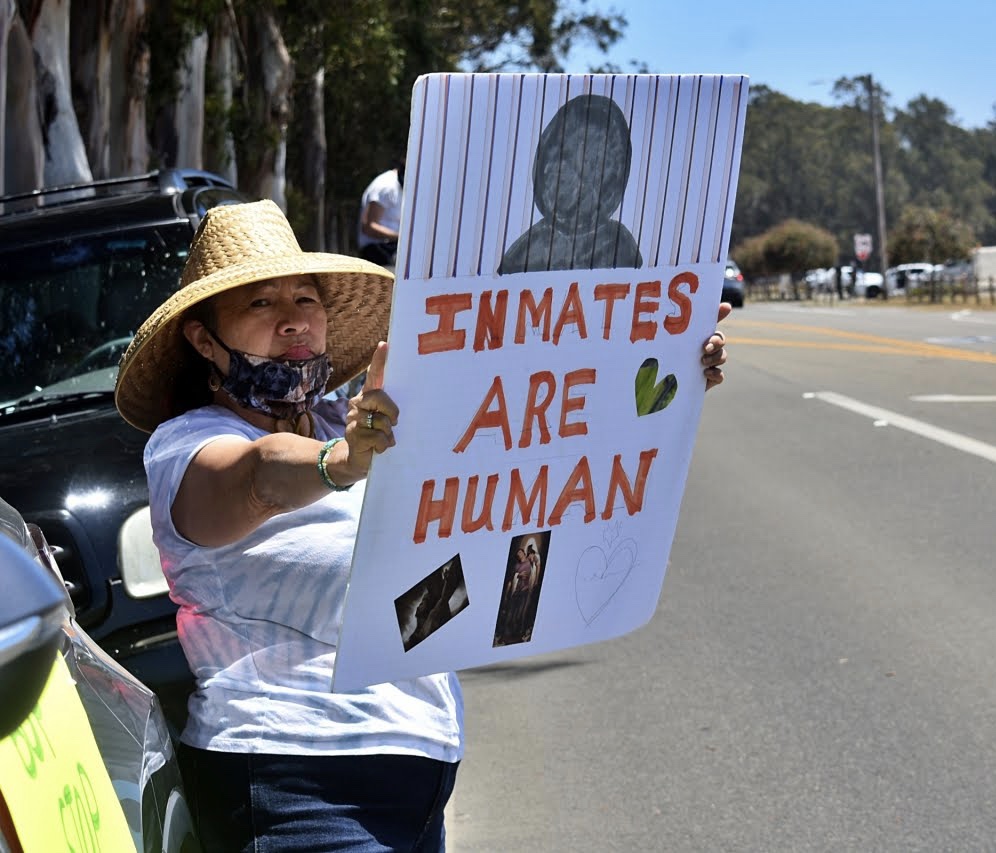 Hence, the recent update to The Fund's mission to "Advance progressive change by strengthening movements for economic, environmental, political, racial, and social justice," which more clearly captures the broadening of its efforts and reflects the organization's evolution and growth over the last several years, Vargas said.
"Our identity is as a progressive community foundation and regional intermediary to bring donors, organizers, and groups together to both channel funding and provide them with capacity building work," he said. "It's vital that our local groups recognize that they're not working alone or in a vacuum, but that they're part of something larger in the movement toward social change."
Toward that end, The Fund has brought in trainers from the Bay Area's Alliance for Justice for workshops on the do's and don'ts of policy advocacy for nonprofits, for example.
The Fund also nurtures coalitions by serving as a "trusted table" to convene people and groups for strategy, resource sharing, and inspiration, capitalizing on its 42-year record of credibility in serving the community. "People trust us to serve as an intermediary to bring the community together around important issues," Vargas said.
The Fund helped to combat attacks on the immigrant community after the 2016 election by creating a legal defense collaborative that connected those wanting to defend immigrants who were being targeted for deportation. In the wake of the George Floyd murder, The Fund also allocated dollars to support their internal diversity equity and inclusion work at the county, as well as supporting organizations engaged in anti-racist work and working for racial justice in a non-governmental capacity. Four years ago, The Fund also helped to establish the Central Coast Climate Justice network.
"That's gone from convening to becoming a very robust network of organizations working on climate justice putting programs into effect," Vargas said.
Recently, The Fund has been thinking even larger, moving from county-wide to considering the full region.
"None of these issues end at the county line, whether it's housing or environmental, transit, or other injustices," Vargas said. "So, The Fund took the lead in a collaboration with USC and UCSB to complete a regional equity study, which provided a great deal of data on social indicators, on housing, healthcare, education, criminal justice, and other issues."
The study, released at the end of last year, is already serving as a framework for advancing an equity agenda throughout the region, he said, noting that the report has now morphed into an ongoing initiative to make the data more actionable by including other community engaged research.
Vargas said Women's Economic Ventures is using the data that indicates the gender wage gap shows a need to continue to support women-led businesses, while CAUSE has cited the numbers to support its efforts to minimize the rent burden and other tenants' rights issues.
"We're already seeing some tremendous impact with nonprofits using the data to leverage funding support for their groups, which is very gratifying," Vargas said.
Seeing change come about through cooperation and movement-building is what warms Vargas' heart.
"We can't do it all, but we're doing our best to provide space and support for the community to engage in addressing these issues, promoting collaboration between the public sector and the philanthropic sector and the nonprofit sector and the businesses. Movements bring change."
The Fund for Santa Barbara
Marcos Vargas, Executive Director
1219 State Street
(805) 962-9164
Fundforsantabarbara.org
Donate now!
www.fundforsantabarbara.org
(805) 962-9164
Development & Communications Manager: Alina Rey Keswani
Mission
Advancing progressive changes by strengthening movements for Economic, Environmental, Political, Racial, and Social Justice.
Begin to Build a Relationship
We know you care about where your money goes and how it is used. Connect with this organization's leadership in order to begin to build this important relationship. Your email will be sent directly to this organization's director of development and/or Executive Director.
Being able to bring people together, to help them engage in honest and open dialogue and then – most importantly – to give them the tools to put their intentions into action to make progressive change happen – all of these make The FUND an asset in our community and drive my commitment as a supporter
Be a Part of Local Collective Impact
The FUND raises its own money to support its annual budget; recurring monthly donations expand its ability to support organizations at the forefront of addressing inequity in Santa Barbara County.
Whether it's providing seed money to community groups that are helping to address the crucial problems of housing inequality and racial justice in Santa Barbara or training the next generation of leaders in this struggle, The FUND is there to help.
Every contribution, no matter how small, makes a difference in this vital effort. To donate, please visit:  fundforsantabarbara.org/donate
Key Supporters
Julia Hamilton
Jean Kaplan
David Landecker
Alice O'Connor
John & Gloria McManus
Sara Miller McCune
Maryanne Mott
Linda & Dennis Fenton
Natalie Orfalea
Gail Osherenko
Sheila & Jim Davidson
Ted Rhodes
Susan Rose
John & Suzanne Steed
Dale Zurawski & Geoff Slaff
Atterbury Foundation
Hutton Parker Foundation
James Bower Foundation
Santa Barbara Foundation
Wood Claeyssens Foundation