Family Service Agency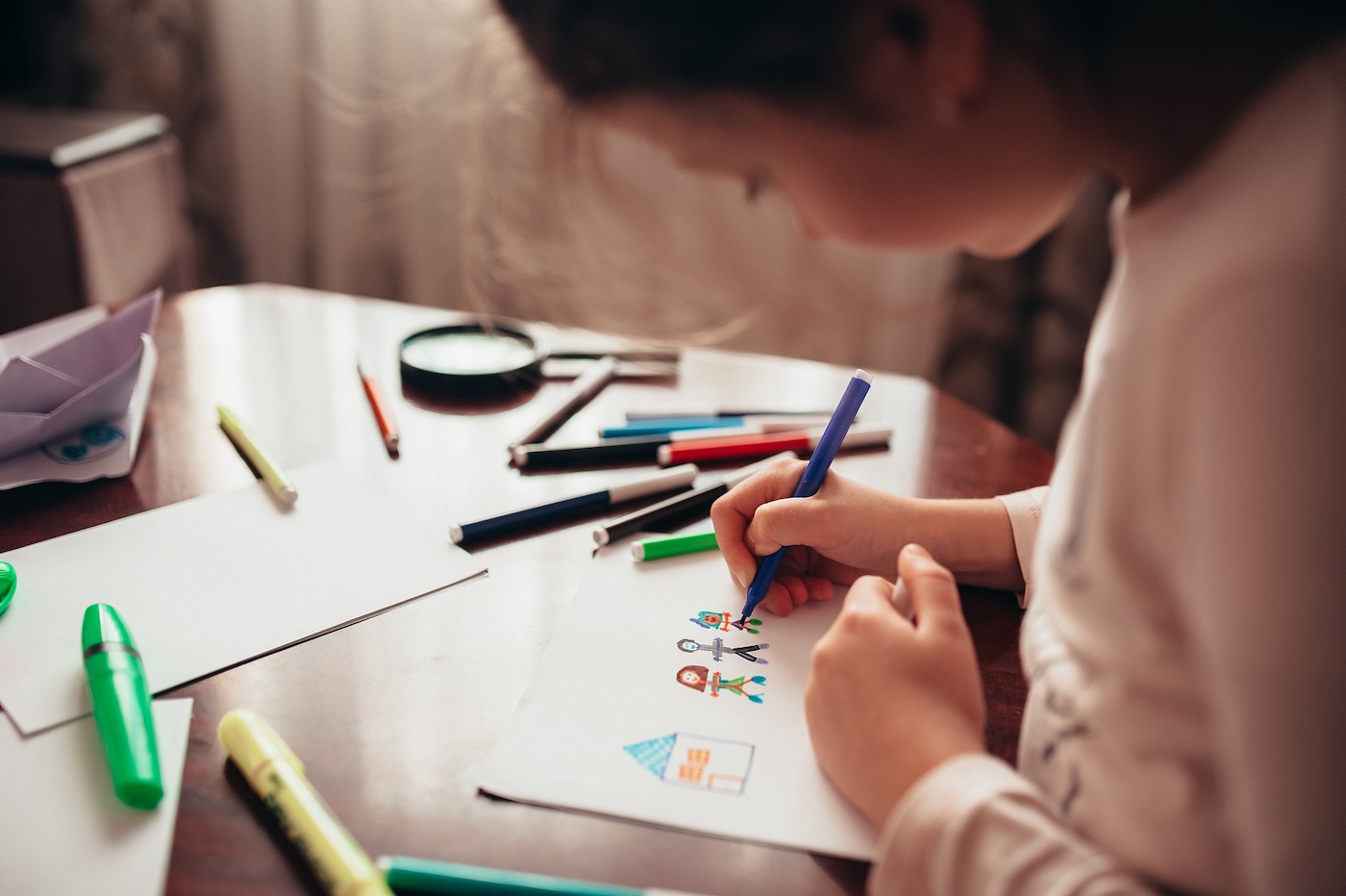 Across Santa Barbara County, as is true around the country, more children and adolescents are experiencing challenges to emotional well-being, including documented increases in anxiety, depression, and suicidal ideation. Not surprisingly, the COVID pandemic increased the urgency to address our youth mental health crisis.
Fortunately, Family Service Agency (FSA) of Santa Barbara County, whose organizational history dates back to the last year of the 19th century, has been one of the primary nonprofits addressing the issue since long before the pandemic proved the need. FSA provides school counseling for six of the county's school districts, including Santa Barbara, Carpinteria, and Hope, plus three more in mid and north county. Altogether FSA is on site at 38 elementary schools, 13 junior highs, and eight high schools, including all three big public schools in the area.
FSA's School-Based Counseling program delivers therapy, case management, home visits, and critical incident response services. Available in south county at K-12 school campuses in Carpinteria, Santa Barbara, and Lompoc, the program provides a convenient, familiar, and safe environment for children, adolescents, and their families.
More than 730 youth countywide received more than 8,800 hours of mental health counseling from FSA's school-based program, most of them receiving weekly sessions for 10-14 weeks or even longer, which is clearly making an impact.
"We're really proud of being able to reach these students and provide them with support," said Carol Morgan, M.A., LMFT, School Counseling Program Manager for FSA in south and mid county. "What makes our service particularly important is that a majority of these students receiving support in the school most likely wouldn't be able to access it in the community otherwise."
That could be due to financial constraints – FSA's School-Based Counseling program is completely free for youth – or other barriers such as access to transportation or a language gap, Morgan said.
"We provide counseling in their native language, most often Spanish, even if they're bilingual," she said. "Up in Santa Maria, there's a population that speaks Mixteco, and we have at least one counselor in that language as well."
Having the very robust mental services program embedded within the schools not only complements what's available in the community through other agencies, but actually plugs what otherwise would be a big gap, and at the very least serves as the first point of contact for the youth.
Thanks to FSA having a supervisor on staff who has special training in trauma-informed practices, all of the agency's counselors have the opportunity to receive that training, Morgan said.
"It lines up well with the presenting concerns that students who visit a school counselor come in with," she said. "It's generally either trauma related or stemming from adverse childhood experiences (ACE). It's one of the highlights of the program."
Trauma-based or ACE has a big impact on a student's ability to do well in school, Morgan said. "Whatever stressors you're facing come to school with you. So even if school is a safe place, the trauma is part of wherever you go, and you can re-experience it based on what might look like a minor trigger. Having counselors right there on-site where a student can at least see someone even if they might have to wait a while for the weekly visits is very important."
Also very effective, which is probably what matters most.
FSA's just-released annual report and school district-specific documents show the program's impressive success outcome figures.
One hundred percent of those surveyed showed a reduction in post-traumatic stress symptoms and 98 percent showed a reduction in symptoms of depression. Ninety-six percent of parents were satisfied with the support their children received, and all of the students who became Intensive In-School Clients remained in the regular school setting.
FSA is aware that the School-Based Counseling program has its limits, as some youth require more intensive service than can be provided on campus, or are even just dipping their toes into the waters of receiving help. But every encounter can make a difference that pays dividends down the road.
"We know that sometimes we're just planting seeds," Morgan said. "We could be meeting with a student for just an initial conversation who may not become part of our caseload because they may not quite be ready to do in-depth counseling, to fully face the issues or really connect with the painful emotions and memories. But those seeds may grow a few years from now where that student is in a spot where they can seek out help, and they will remember when they talked with that FSA counselor and it was a positive experience."
Whatever level of service ends up being offered, Morgan said the FSA program providers are proud of all the work they put into supporting students in school because it makes a big difference off campus, too.
"Ultimately, when youth have that one adult in their life who is committed and dedicated to helping them with their emotional well-being and their mental health, it contributes to the overall health of the whole community," she said. "When we help one child at a time to be more well-adjusted and capable of meeting their goals, it always feels good because we know we're able to make a difference in the community at large."
Family Service Agency of Santa Barbara County
Lisa Brabo, Executive Director
(805) 965-1001
fsacares.org
Donate now!
www.fsacares.org
(805) 965-1001 ext. 1268
Director of Advancement: Jan Campbell
Mission
Our mission is to strengthen and advocate for families and individuals of all ages and diversities, helping to create and preserve a healthy community.
Begin to Build a Relationship
We know you care about where your money goes and how it is used. Connect with this organization's leadership in order to begin to build this important relationship. Your email will be sent directly to this organization's director of development and/or Executive Director.
Your services provided me something that I was beginning to feel was missing in my life. Being interconnected with so many other local organizations, you are providing a safety net for me. Thank you.
Help Those Most In Need
Flexible Funding helps bridge the gaps for those in need. Here's how you can help:
$100 – Buys a week's worth of groceries for a family of four.
$250 – Helps a family enroll in health insurance and access other critical services in Family Service Agency's countywide Family Resource Centers.
$500 – Provides behavioral health support for students, improving academics and school attendance.
$1,000 – Pays for three months of mental health counseling for a senior or caregiver.
Key Supporters
Marni & Michael Cooney
Carole E. MacElhenny
Gregory and Lorraine Forgatch
Liz and Adrew Butcher
Molly Carrillo-Walker & Guy Walker
Mary Harvey
Sandy & Dave Nordahl
Christine & Reece Duca
Janet Nancarrow
Chris J. Rufer
William Basiliko
Janet Garufis
Ginny & Tim Bliss
Zora & Les Charles
Jill & John C. Bishop, Jr.
Ella & Scott Brittingham
Kathy O'Leary
Jane & Fred Sweeney
Erin & Jeffrey Zuck
Sybil Rosen
Tricia & Craig Price
Chana & James Jackson