Unity Shoppe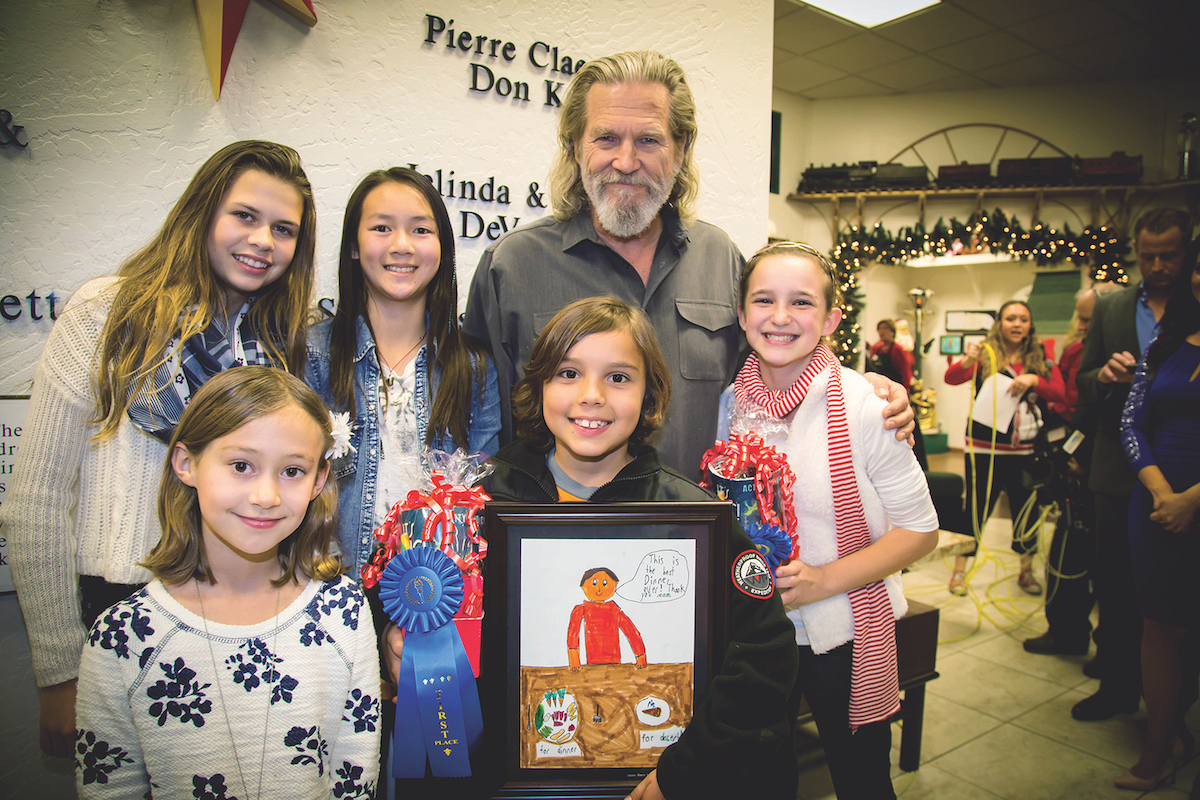 The holiday season, as the Andy Williams song goes, is the most wonderful time of the year. But for some of the more disadvantaged people in the South County, it can also be the most stressful. And for the Unity Shoppe – the 105-year-old nonprofit that serves as a unique lifeline for thousands of families by providing groceries, clothing, school supplies, job service support, and more while empowering them with choices and dignity – the holiday season is also its busiest time of year. 
That's why Unity Shoppe will be opening its doors early for holiday services this year. The rapidly rising costs of gas and basic food staples have created an unprecedented need for Unity's programs. The organization has experienced a staggering 350 percent increase in demand for services in the last three years and expects that number to continue to mushroom over the next two months. Expanding service hours ensures that critical programs are readily accessible to everyone in need.
"More people in our community are having a hard time," said Angela Miller-Bevan, Unity Shoppe's new executive director. "Our goal is to make sure that we can provide for all the families, children, seniors, homeless – everybody in our community that is needing help right now and through the end of the year. Fortunately, we are also very blessed because Santa Barbara is also such a giving community, with so many organizations and people pulling for us and raising funds to keep us sustainable so that we can continue to do our work."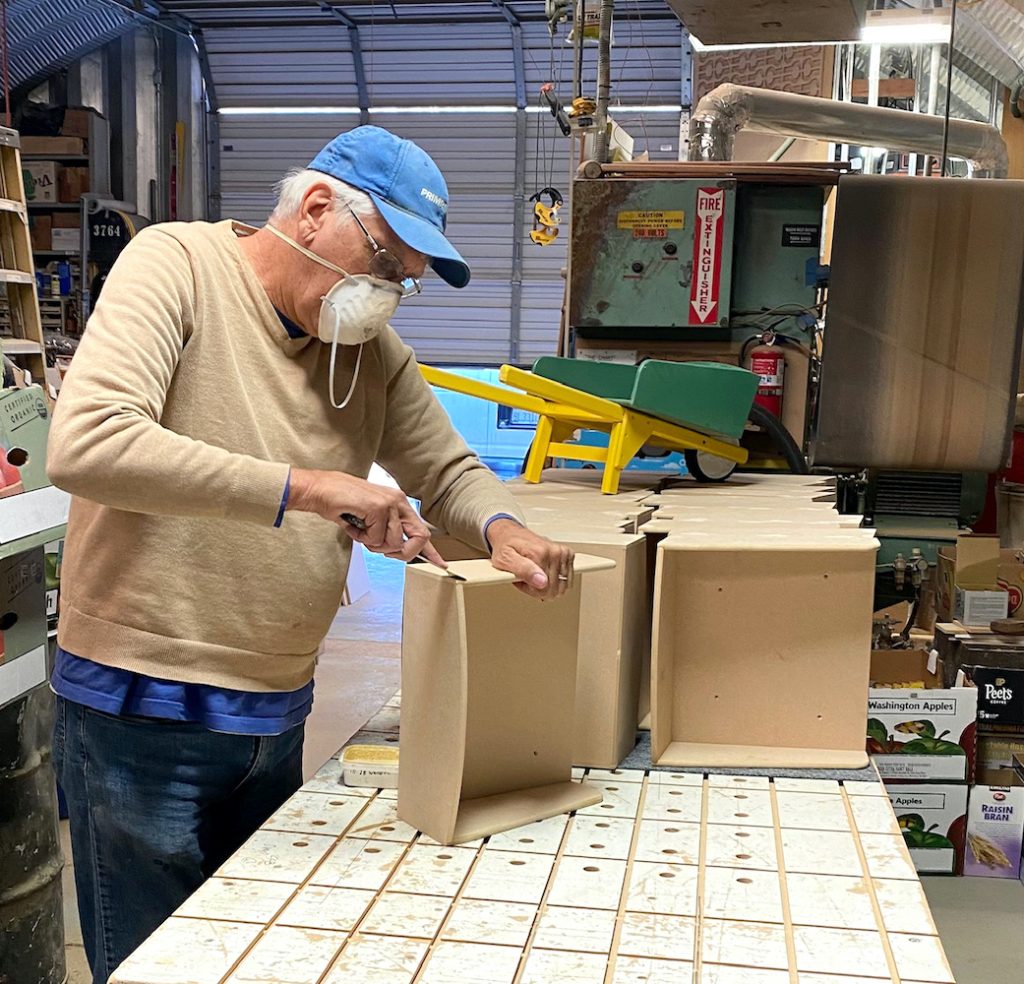 Those words about the organization she now leads aren't just lip service for Miller-Bevan. In fact, her family once was a Unity Shoppe client, as she was raised in town by a single mother in a low-income family who regularly visited Unity Shoppe to provide enough food for the family.
As an adult, after stints in advertising for local publications, Miller-Bevan embarked on a career of giving back and now boasts 20 years of experience in management, volunteer leadership, and development with Santa Barbara nonprofits including everything from Fiesta and Fairview Gardens to the American Heart Association and the Braille Institute.
It's a bit like going full circle to now serving as ED at Unity Shoppe, a position she took on during the summer in a months-long transition from Tom Reed, who is mentoring Miller-Bevan until his official retirement at the end of the year after 20 years at the organization.
"Most nonprofits do not have the opportunity to do something like this, because most executive directors don't last longer than five years," she said. "For me to be able to come in and learn from him has been amazing. Now I have the opportunity to take that history of an organization that's been going for over 100 years and step in to doing everything I can to make it even more sustainable for the next 100 years."
To that end, Unity Shoppe has amped up its food drives from Carpinteria to Goleta, and launched toy drives through Toys for Tots to make sure its free stores are well stocked for the holiday season when the demand is anticipated to be significantly higher than the average year due to the economy and inflation.
"We get lots of donations of non-perishable food, but it's our goal to provide well-rounded meals for families and things like milk, eggs, chicken, and vegetables we have to purchase to provide for our clients," Miller-Bevan said. "Some of those items have doubled or tripled in price, and the number of families who need our help is also going up because even working-class people in Santa Barbara are paying 50 to 75 percent of their paychecks for rent. So we're going full bore right now."
That includes putting the finishing touches on the Unity Shoppe's 36th Annual Holiday Celebration and Telethon, the organization's primary fundraising event that this year has the catchy theme of "Unity in the Community." The event will be held on December 9 at the Kenny Loggins Event Center on Sola Street and aired live on KEYT with appearances by longtime Unity supporters Loggins, Brad Paisley, Michael McDonald, Jeff Bridges, and other celebrities. Money raised from the telethon will be used to run the Client Service Center, and other programs, to purchase significantly increased quantities of healthy and fresh perishable foods and other non-perishable foods for Santa Barbara County residents.
Once the calendar flips to 2023, Miller-Bevan will be launching a bold new initiative to expand the nonprofit's reach in the county.
"Our new goal is to actively try to work with other organizations to move into North County to provide services up there the way we do in South County," she said, launching a new era that may last centuries in the other half of the county.
Unity Shoppe, Inc.
1401 Chapala Street 
unityshoppe.org 
(805) 965-4122 
Angela Miller-Bevan, Executive Director
Donate now!
Mission
Unity Shoppe is dedicated to providing residents impacted by temporary conditions of poverty, natural disaster or health crisis with resources, including groceries, clothing, and other essentials, that reinforce human dignity and encourage self-sufficiency and independence.
Begin to Build a Relationship
We know you care about where your money goes and how it is used. Connect with this organization's leadership in order to begin to build this important relationship. Your email will be sent directly to this organization's director of development and/or Executive Director.
I Never Thought This Would Happen to Me
I was first introduced to Unity Shoppe when my son was volunteering for community service hours. We volunteered and worked side-by-side and saw first-hand the clients shopping with dignity by choosing items that they needed and then we watched as it appeared that they checked out at the register just like they would do in any other store but at Unity Shoppe, no payment changes hands. One of my favorite programs is Unity's Seniors Helping Seniors Center. This program provides basic need requests from hospitals, senior centers, and other organizations helping seniors who are homebound or disabled. It's no wonder why I love Unity's slogan: DIGNITY. RESPECT. CHOICE.
Taking the Legacy Countywide
Unity Shoppe is counting on the durable success of its annual telethon to continue investing in its programs and services. This includes JobSmart, which supplies low-income people with work clothes, and the Senior Resource Center, in which long-time senior volunteers knit, sew, quilt, paint, woodwork, and assemble clothes and toys to the delight and comfort of Santa Barbara's vulnerable residents. In 2023, Unity Shoppe also plans to begin serving families in north Santa Barbara County. It's a move inspired in part by Brad Paisley, who was so taken by Unity Shoppe that he brought the concept to his adopted home in Nashville. "Until now, people from north county have had to travel down to get our services," says Executive Director Angela Miller-Bevan. "In 2023, we will go to them."
Key Supporters
Patricia and Paul Bragg Foundation
Mithun Foundation
Susan and Ronald
Rodriguez Giving Fund
Golden Rule Family Foundation
John and Marcia Goldman
Bank of America Foundation
William Corbett Foundation
Maxine R. Waughtell
Donovan and Kathryn Chalfant
Santa Ynez Band of Chumash
Indians Foundation
Brittingham Family Foundation
Milton Hess
Victoria Ward
Ann Jaxson Family Foundation
MUFG Union Bank
Community West Bank
ZIA Group
Santa Barbara Foundation
Dana Newquist
Brad and Kim Paisley
Montecito Bank & Trust
Kenneth Richardson
Consumer Fire Products
Dena Stein