Two Epiphanies Lead to a Life of Service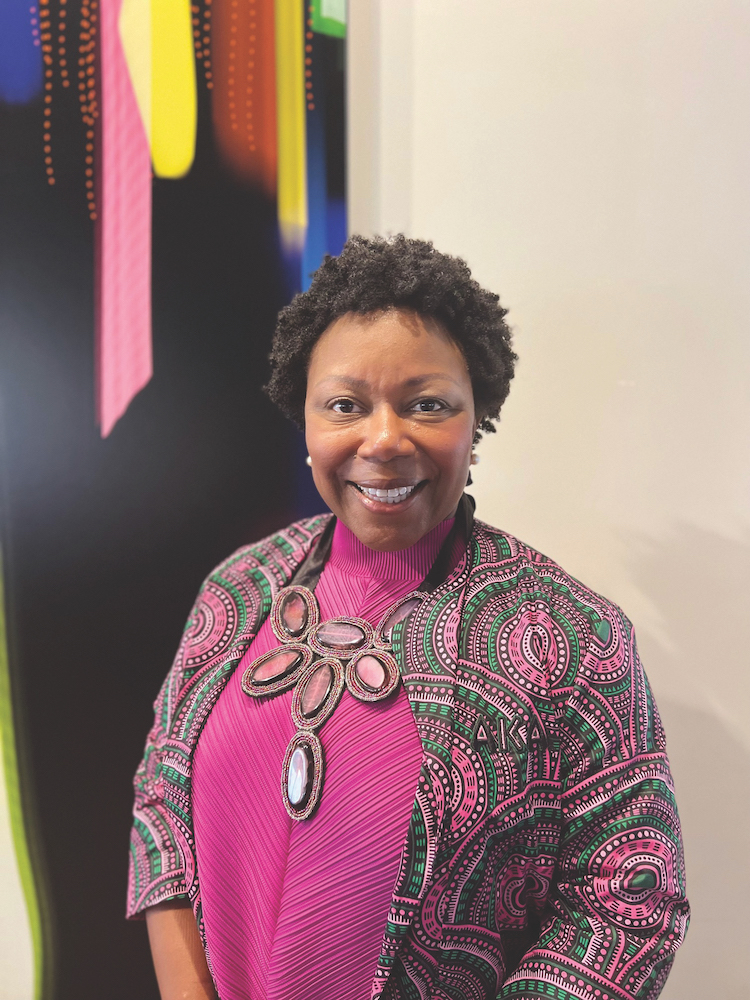 When she was young, Charlotte Gullap-Moore had two epiphanies that she felt would define her destiny. The first came at age eight, when her mother sent her to her grandmother's house to spend the summer. The image of her grandmother returning home from her work as a nurse left an indelible impression. 
"She had the white cap on, the white uniform, and white shoes when she would walk through the front door," Gullap-Moore says. "She just had a radiant glow about her, and I knew then that I wanted to become a nurse."
The second epiphany came when she was accepted into nursing school at Temple University. Although she had been saving money to put herself through school by working in a nursing home, she did not have enough money to buy the books she would need. Gullap-Moore worried aloud to one of her colleagues that, while excited to have gotten in, she did not know how she was going to pay for it. The next day when she came into work, the brother of one of her patients approached her and offered her the money she needed.
"'I know you're not allowed to take money, but I want to give you the money you need to buy books,'" they said. She was flabbergasted. "How did he even know?" Gullap-Moore says.
As it turned out, the family had overheard her conversation the previous day, and they decided that they should help her. She was reluctant to accept money from a stranger and the relative of one of her patients, but the man insisted. On her day off, she ventured to the benevolent stranger's downtown office and took the elevator up to his penthouse suite. When he handed her the check, she had her second life-changing epiphany.
"'I'm going to make sure that when I finish school and become successful, I'm going to give back to the next generation of scholars,'" she recalls telling him.
She has since more than lived up to her promise to pave the way for the next generation. She has spent countless hours not only volunteering for philanthropic and charitable organizations, but she has served on several of their boards. At one point in the last few years, she served on seven philanthropic, public service, or charitable boards of directors simultaneously.
"Depending on where you are in life, you may not have the money to write big checks with a whole bunch of commas, but if you can be a living physical illustration of a good steward…" she says. "It's about making sure you are living a lifestyle that physically demonstrates what it looks like to be a person of service."
Ever since receiving that $500 gift for her school books, Gullap-Moore has never stopped servicing. In 2010, she founded "Moore On Health," a full-service nursing concierge service dedicated to a holistic approach to health care. And in 2022, Charlotte was elected to the Santa Barbara City College Board of Trustees, where she will continue to fulfill her promise made long ago, to give back to the next generation of scholars.
Summing up her lifelong dedication to being a public steward, Charlotte says it's simple: "Just follow your heart."