Hillside's Annual Sunset Soiree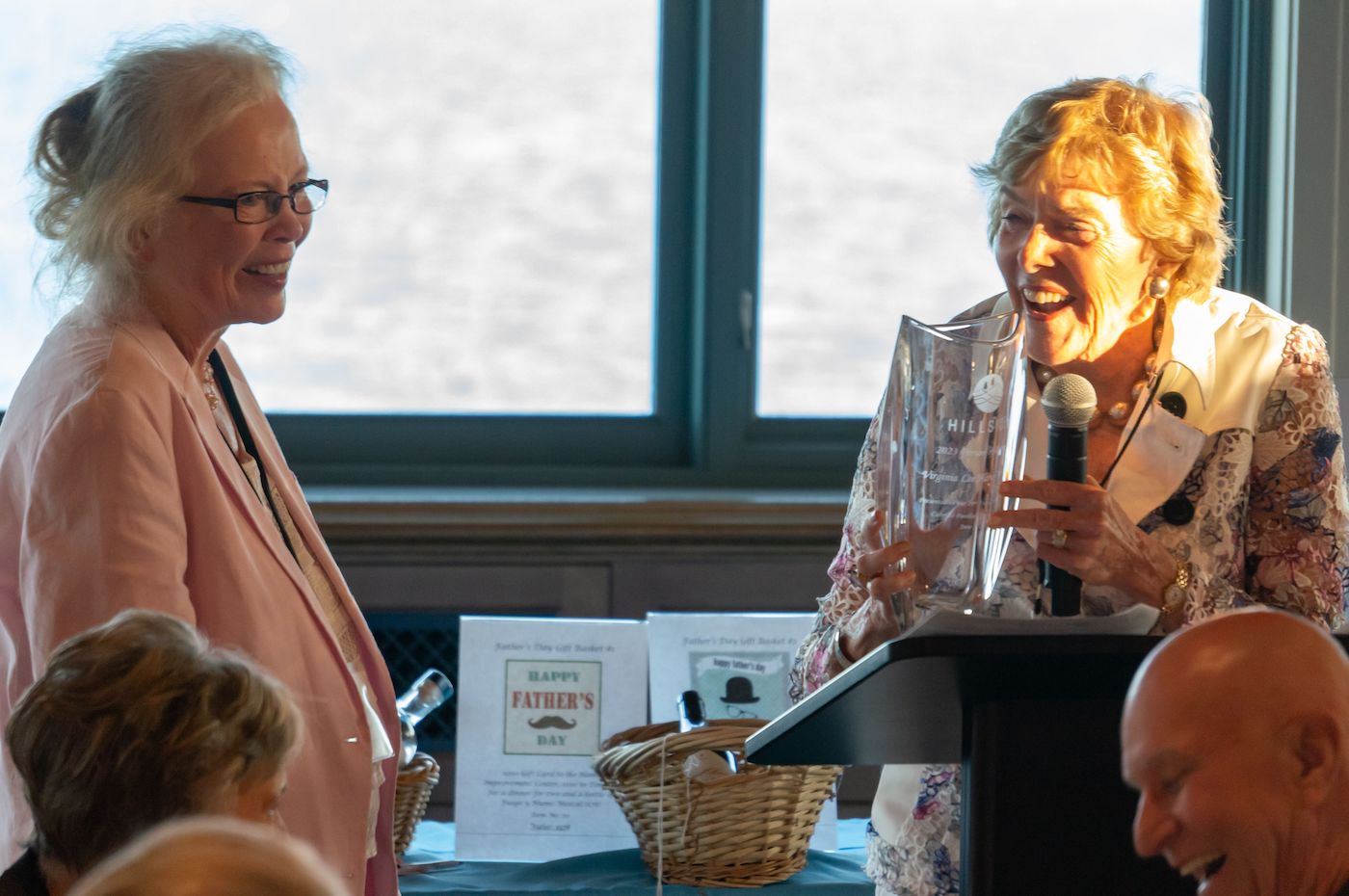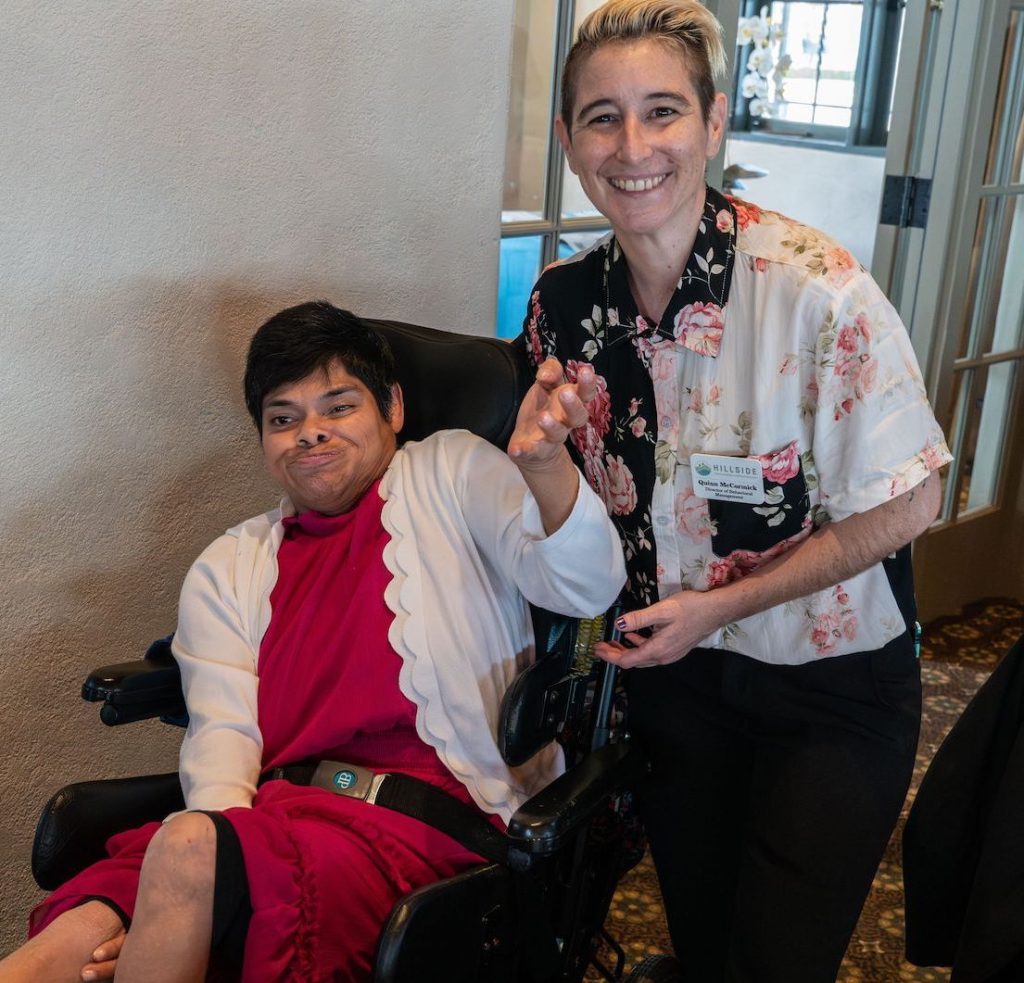 Hillside celebrated its 19th Annual Sunset Soiree on Saturday, June 3rd. The event took place at the Cabrillo Pavilion with the beautiful Santa Barbara coastline and sunset as a backdrop. Hillside has been serving individuals with intellectual and developmental disabilities in our community for nearly 80 years. The Sunset Soiree serves as a celebration of support for Hillside residents and the staff who care for them. The event included a three-course dinner with wine pairings by Gavin Chanin of Chanin Wine Company, live music, and both silent and live auctions. An inspiring program highlighted Virginia Lee Harvey-Troesch as Hillside's 2023 Person of Purpose and presented Jose Silva with the 2023 Advancing Abilities Award.
The kindness and generosity of all attendees, sponsors, and donors ensures that Hillside residents have access to on-site medical care, therapies, independent living skills, and life-enrichment opportunities they need, and rightfully deserve, to live their fullest lives.
To learn more about Hillside, please visit our website:  www.hillsidesb.org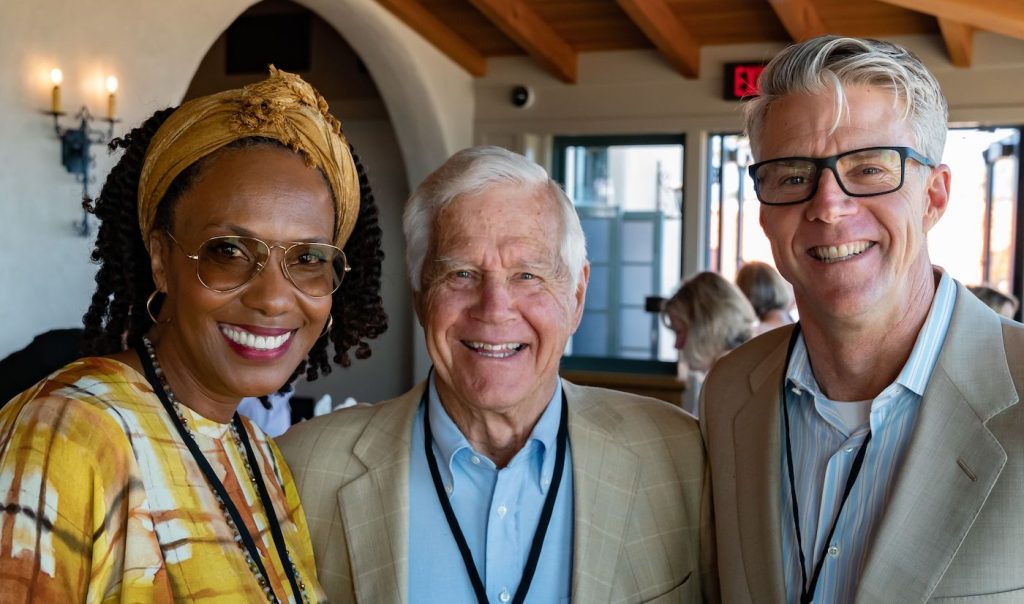 Donate now!
hillsidesb.org
(805) 687-0788, x111
President & CEO: Michael S. Rassler
Mission
Our mission is to provide a home that supports our residents' efforts to maximize their physical, cognitive, social, and emotional abilities so that they can attain their highest level of independence in an environment where people are treated with dignity and respect.
Begin to Build a Relationship
We know you care about where your money goes and how it is used. Connect with this organization's leadership in order to begin to build this important relationship. Your email will be sent directly to this organization's director of development and/or Executive Director.
Hillside is a critically important part of a healthy community because we do need to care for those who are least able to care for themselves.
It Takes a Village
Hillside's 59 residents are served by 100 staff, encompassing nurses, therapists, instructors, and program facilitators. To provide its daily opportunities, Hillside requests program funds for:
$144,000: Behavioral Therapy
$48,000: Speech Therapy
$40,000: Sensory Calming Room
$35,000: Community Outreach
$32,540: Physical Education (land and water)
$7,200: Music Therapy
Key Supporters
Adams Legacy Foundation
Assistance League of Santa Barbara
Henry W. Bull Foundation
CDBG Human Services
Ray and Susan Dingman
Gardner Grout Foundation
Barry and Norris Goss
Hutton Parker Foundation
Ann Jackson Family Foundation
Robert and Jan Kopf
Latkin Charitable Foundation
Montecito Bank & Trust
Mosher Foundation
Outhwaite Foundation
Santa Barbara Foundation
Chumash Foundation
Judy A. Shea
St. Francis Foundation
Thomson Charitable Foundation
Towbes Foundation
Peter and Gina Troesch
Alice Tweed Tuohy Foundation
Valmark Global Gift Fund
Williams-Corbett Foundation