Both a Therapeutic Preschool and a Safe, Loving Haven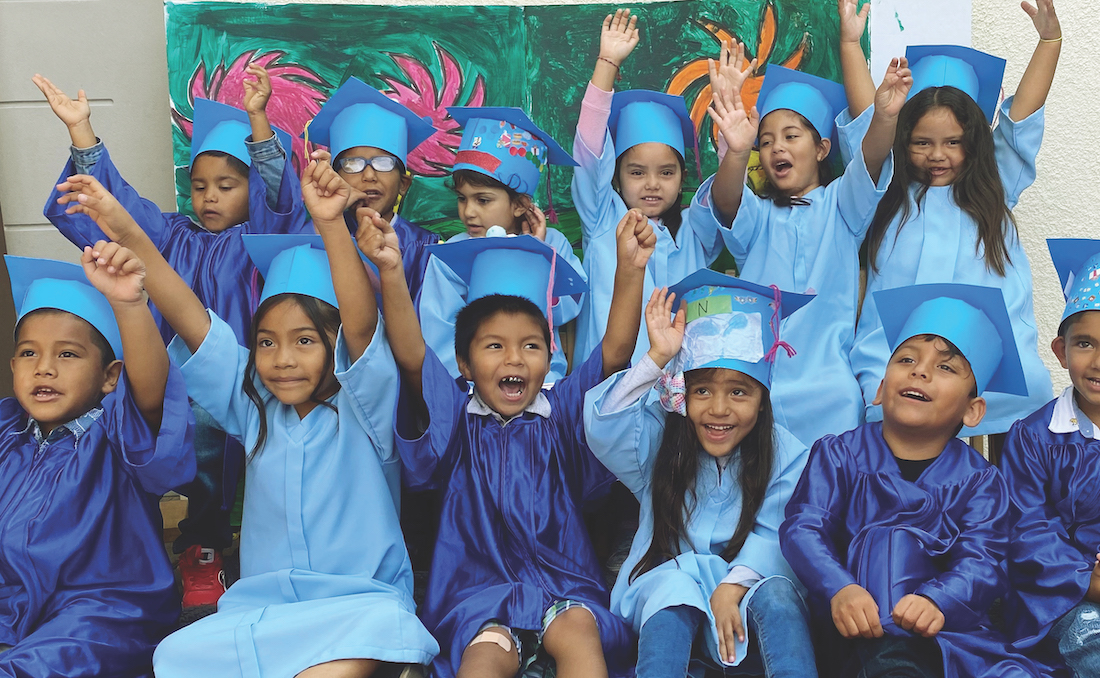 A child is a sponge, soaking up experiences and building a worldview. These foundational beginnings are formative. These beginnings can set off challenging trajectories for children facing adversity.
In addition to year-round educational programs, Storyteller Children's Center provides behavioral health support, trauma-informed therapy, nutritious meals, medical and dental screenings, and family support services for 100 children (from infancy through five years of age) and their families.
The primary mission of the organization is to foster social-emotional development for lifelong resiliency and school readiness with toddlers and preschoolers while breaking the cycle of poverty for their families.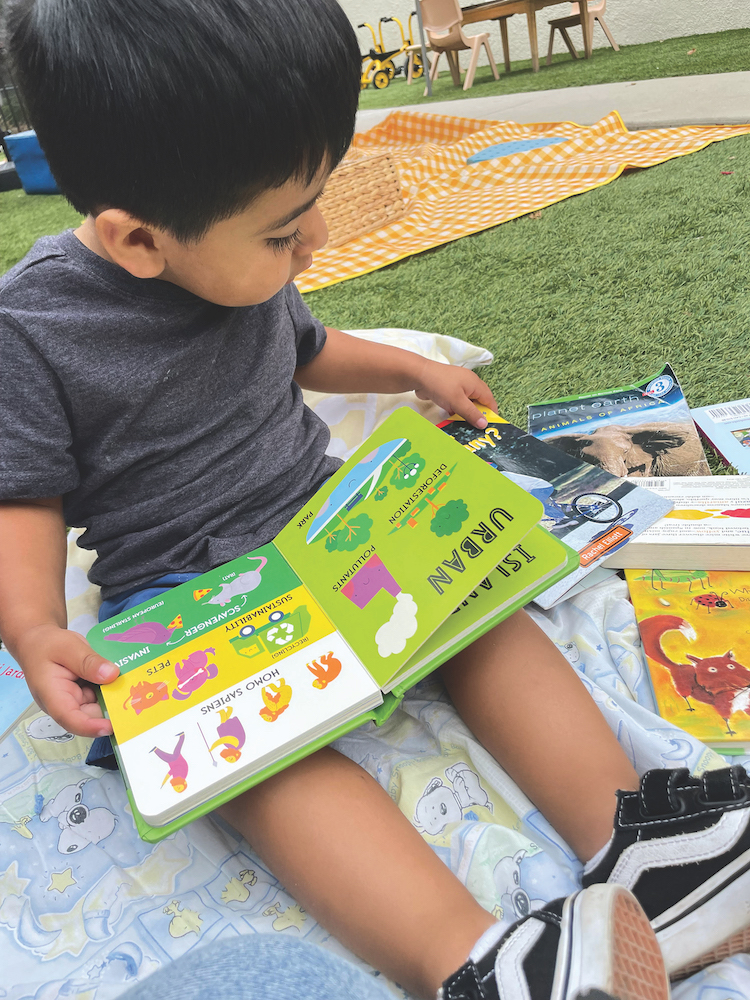 Storyteller isn't just a program for children facing adversity in our community but the entire family unit. It is a true social change organization as accessible education and childcare are essential to a family's financial security – particularly in this tremendously high-cost-of-living city.
"Storyteller is an early childhood education center for children and their families facing challenging circumstances," says Dr. Gabriella Garcia, Executive Director of Storyteller Children's Center (SCC). "There's an acronym that we use in early childhood education. It's 'ACEs,' which means adverse childhood experiences. These experiences range from abuse, neglect, and food insecurity to housing insecurity or homelessness. The brain develops 90% of its capacity in the first five years of life, and that is why focusing on this age range and that early intervention is key," says Dr. Garcia.
From a purely economic standpoint, Dr. Garcia cites a statistic that makes an inarguable case for investment. "On average, there is about a $7 return for every dollar spent on early childhood education. So, by mitigating all of those effects of trauma, we can help prevent incarceration, dropping out of school, drug use… We're simply providing access to the resources that they may not otherwise have had. What we will see as a return on investment in the early childhood stage is huge for our common future."
Storyteller's year-round programs complement each other in their unified approach to nurturing children from infancy to five years. Their bilingual Behavioral Health program includes professional therapeutic consultants offering extended help at both the child's home and in the preschool itself. SCC's partnerships with CALM, Family Service Agency, and CommUnify bring an interdisciplinary team of licensed and registered staff into the mix. Storyteller's Family Advocacy services let parents and guardians work one-on-one with a Family Advocate to help with such necessities as housing, work-related issues, school enrollment, legal matters, and medical concerns.
"The other really awesome thing that we do here," says an exultant Dr. Garcia, "is provide two meals and a snack daily. That is huge for growing brains and struggling families because a hundred percent of our families live under the poverty line."
Storyteller Children's Center operates in three locations in Santa Barbara, including classrooms recently added at Transition House. You could look right at any of them and not know what you see. Dr. Garcia explains, "There is a reason our sites are like actual homes. These are such special places to see and watch the children learn, grow and change. Their families are able to confidently drop them off so that they can go to work and give back to our local economy – and actually stay in Santa Barbara. As one of our parents shared, 'These are some of the safest eight hours in a day that a child will get.'"
Donate now!
Mission
Storyteller is a therapeutic preschool that serves children and their families toward "Kindergarten Readiness."
Storyteller serves Santa Barbara's poorest families, those living below or close to the poverty guideline and who also meet the Federal definition of homeless. This segment of our community may have difficulty accessing and paying for quality preschool.
Begin to Build a Relationship
We know you care about where your money goes and how it is used. Connect with this organization's leadership in order to begin to build this important relationship. Your email will be sent directly to this organization's Director of Development and/or Executive Director.
Storyteller changes the trajectory of lives for vulnerable children and their families. I am constantly in awe of the strength and determination of our children! Watching them transform their lives is a gift and is why I am passionate about this organization.
Help Support a Resilient Foundation for Young, Vulnerable Children
Storyteller Children's Center's operating budget serves the therapeutic and trauma-informed curriculums, building the foundation of resiliency that these students will tap into for their entire lives. 
This year's Transition House expansion allows Storyteller to support children as young as six weeks through kindergarten, creating a true continuum of care throughout the earliest years of a child's life.
The added mental health services for this program cost $100,000 per year.
Key Supporters
Dr. Peggy Dodds, Co-Chair
Erinn Lynch, Co-Chair
Michael Wasserman, Vice Chair
Rachael Stein, Secretary
Craig Zimmerman, Treasurer
Jessica Phillips, Governance
Jon Clark
Gretchen Horn
Daisy Estrada Ochoa
Sharon Kayser
Dr. Anna Kokotovic
Dr. Patricia Madrigal
Danna McGrew
Ann Pieramici
Ken Radtkey
Kyra Rogers
Kenny Slaught
Dr. Carrie Towbes